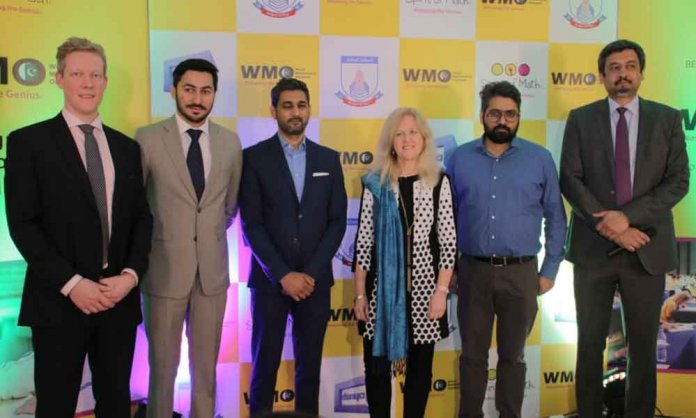 Spirit of Math in collaboration with Allied Schools and Dunya TV launched the 1st Edition of the World Mathematical Olympiad (WMO PAKISTAN) in an elegant event at The Deli, Karachi.
In the presence of esteemed media and journalists from all media outlets, Spirit of Math announced WMO Pakistan as a nationwide hunt for the best mathematical minds of Pakistan from grades 3-6, selecting and training them to form Team Pakistan and represent the nation on the international stage of the WMO Global Finals in August. In Bangkok, Team Pakistan will compete with peers from countries across the globe.
With media partners Dunya TV, WMO Pakistan will send out a nationwide call to registrations to ensure that the opportunity to participate goes out to ALL grade 3 to 6 students from all over Pakistan.
In order to provide an equal opportunity to all students, WMO Pakistan will subsidize registration fees for willing students from public/government schools and will look to subsidize the fees completely with the support of project sponsors and partners for greater outreach.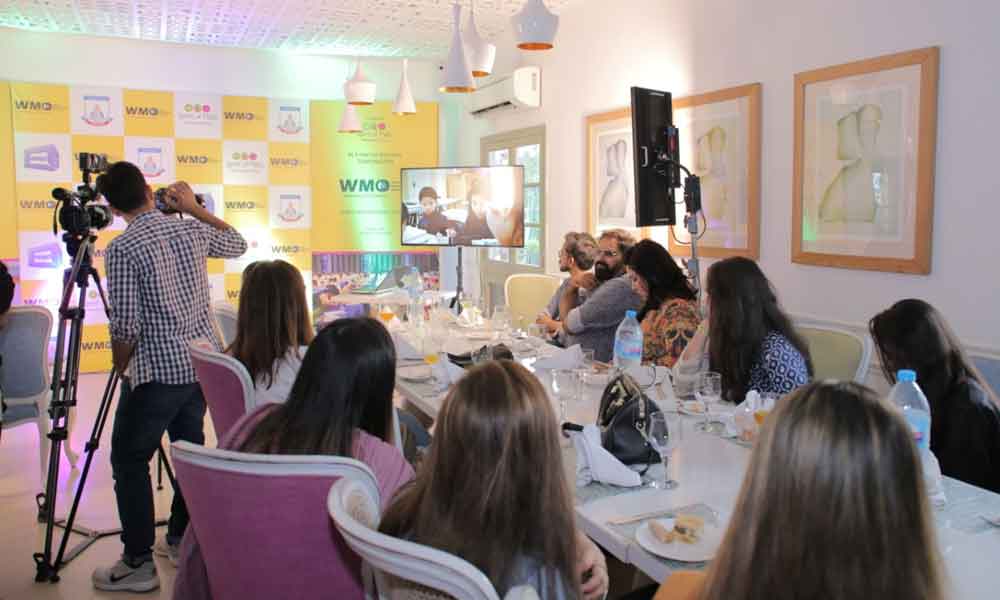 WMO Pakistan has also partnered with Allied Schools (a part of Punjab Group of Colleges) and will have access to 30 plus campuses as test centers in both urban and rural regions of Pakistan to provide greater access to all.
After the preliminary phase of two tests in which all students participate, WMO Pakistan will determine the top 100 students from all over Pakistan. The Top 100 will then be invited to participate in the WMO Pakistan National Finals by the end of June 2019. It is out of these top 100, the top 12 of Team Pakistan will be determined.
Team Pakistan, no matter which part of Pakistan they have qualified from, will be flown and given boarding and lodging in Lahore (at no cost to them) and will undergo comprehensive training throughout the month of July, with WMO Pakistan coaches from Canada and Pakistan. This will be crucial to prepare them for the tough competition ahead.
Finally in August, the 12 students of Team Pakistan, an accompanying parent per student and coaches along with key stakeholders and partners will be flown to Thailand, where for four days they will participate in the global finals, meet like-minded students from all over the world and also participate in a cultural exchange with students from other countries.
It will be an experience like none other for these children.
Although WMO Pakistan is an annual event, the journey for the top 100 Pakistan National Finalists will receive scholarships, bursaries, and support from WMO Pakistan and sponsors. Out of the top 100, those in Lahore will be given access to Spirit of Math classes.
If they are outside of Lahore, they will be given scholarships to advance their quest of knowledge. WMO Pakistan wants to ensure that these high performing students are rewarded and not refused opportunities because they cannot afford it.
This is an investment in the future. Not only in Pakistan but globally.
Spirit of Math Inc. has the expertise, the proof of performance and Pakistani children have the talent and they are the leaders of tomorrow.
WMO Pakistan is a project by Spirit of Math Inc. a global math education company with more than 30 years of success and over 10,000 students filling 40 campuses across Canada, in the USA and in Pakistan.
Media partners for the event are Dunya TV and Allied Schools (a part of the Punjab Group of Colleges) are Venue Partners for WMO Pakistan. String Media are experience partners responsible for Event and PR management.