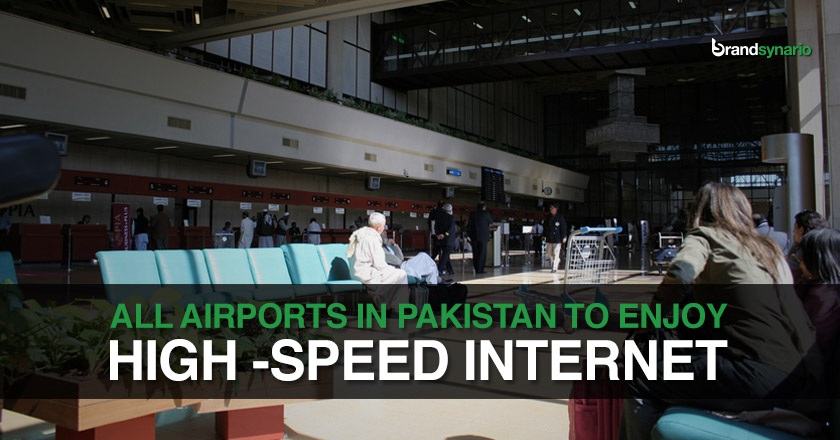 Pakistan's Civil Aviation Authority (PCCA) has chosen Wateen Telecom as the sole provider of high-speed internet service to all international airports in Pakistan. 
A sister-concern of Warid, one of the leading telecom service providers in Pakistan, Wateen Telecom has signed a 5 year long contract to provide high speed internet service to millions of passengers at the airports.
According to the official press release, Wateen was selected through transparent vendor selection process.
The inauguration service, announced on Thursday was graced by His Highness Sheikh Mohammad bin Nahyan bin Mubarak Al Nahyan, representing the Chairman Board of Directors of the Abu Dhabi Group, along with the CCMO CAA Asif Bashir Khan.
GM Commercial & Land Division (North) Amjad Mukhtar Malik, Chief Transformation Officer Wateen Telecom Asad Rezzvi, Head of Special Projects Shahbaz Khan, and Marketing Manager (South) Farhan Nabi Khan were also present at the inauguration.
Commenting on the substantial contract, HH Sheikh Mohammed bin Nahyan bin Mubarak Al Nahyan, Abu Dhabi Group said
"Our commitment to Pakistan stays strong as we bring all international airports in the country at par with the international standards. I congratulate the Civil Aviation Authority for choosing Wateen and enabling its travellers through our services."
With 3G technology almost on the verge of being launched in Pakistan, it seems CAA finally paid heed to the millions of unsaid complains that passengers have to suffer due to lack of internet connectivity.