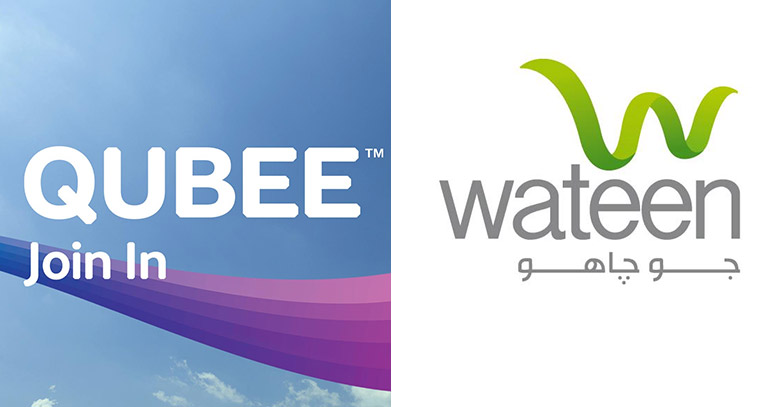 By Hafsa Ahmed
On a statement issued on Wednesday, spokespersons from wireless internet service providers, Wateen and Qubee, announced the merger of the two companies inorder to expand coverage and provide better services to their customers.
"With the formation of the new business, Wateen and Qubee intend to re-energize the wireless broadband market with planned investments," the announcement said.
Both companies plan to make an investment of more than US$25 million to the company to introduce better value added services, and newer and better hardware to improve the quality of broadband which will result in it being the best high speed broadband network with 4G technology in Pakistan.
The merger once approved by the PTA and CCP will form the second largest broadband service provider with more than 200,000 subscribers and 22-24% market share in Pakistan with PTCL being on top.
CEO of Wateen Telecom, Naeem Zamindar, and CEO of Qubee, Jamaal Nasir, both seem pretty confident about this step that might even revolutionize the broadband service industry in Pakistan.
Abu Dhabi Group is the majority shareholder for Wateen telecom, while Qubee is majorly owned by the New Silk Route Private Equity Asia Fund.
Speaking on the occasion, Naeem Zamindar, CEO of Wateen Telecom stated, "We are confident that the formation of the new broadband business will usher in a new era of collaboration for the broadband industry and leap-frog the challenges in its aim to provide access to high-speed 4G data, seamless connectivity and cutting edge digital services for the people of Pakistan."
Jamal Nasir Khan, CEO of Augere's business in Pakistan said, "We are delighted to announce the formation of this new stronger broadband business in Pakistan. We believe that the combined business will be able to better serve customers by providing high capacity affordable broadband connections which will drive up penetration in Pakistan, allowing an ever larger number of people to join the digital community with superfast access to the internet."
The deal is subject to the necessary corporate, regulatory and governmental approvals, and is expected to be completed in the first half of year 2014.