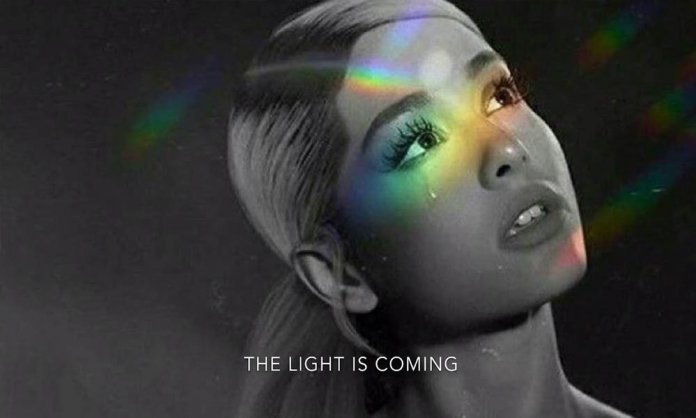 With an album forthcoming, Ariana Grande has teased her latest collaboration with Nicki Minaj, "The Light is Coming."
The new track is one in a string of collaborations between Grande and Minaj: in 2016, Minaj features on Grande's "Side to Side," while they both joined Jessie J on the track "Gang Bang" two years earlier.
In a teaser clip Grande posted to Twitter, the pop singer can be seen lip-syncing a snippet of the track, which includes the lyrics, "A light is coming to give back everything the darkness stole."
— Ariana Grande (@ArianaGrande) May 27, 2018
It is unknown when "The Light is Coming" will drop, although earlier this month Grande told a fan it would be the next track to release, following up her album's lead single, "No Tears Left to Cry."
Grande revealed the title of her upcoming album during an appearance on "The Tonight Show Starring Jimmy Fallon," and is believed to be arriving in July. Minaj, meanwhile, revealed last week that her own forthcoming album, "Queen," originally set for a June release, has been pushed back to August 10.
Watch Christina Aguilera and Demi Lovato's Video for 'Fall in Line'