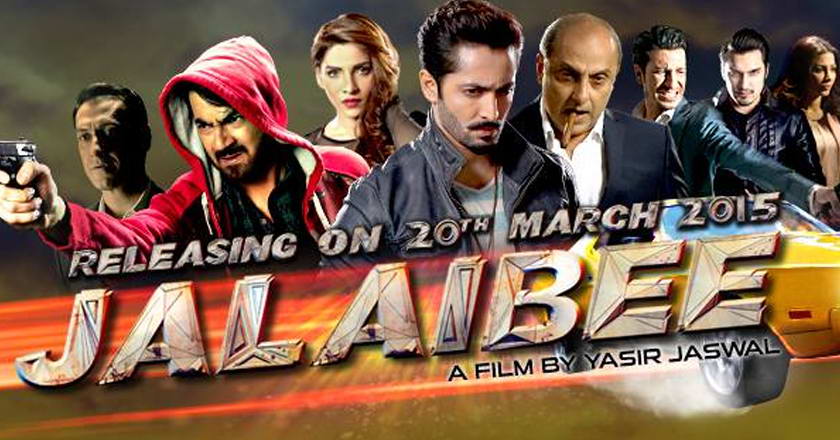 Gold for 'Jalaibee' viewers!
That's right. ARY Films and Malik Riaz, real estate mogul, are handing away gold to anyone willing to watch the movie. A one of a kind campaign that focuses on supporting a 'Made in Pakistan' movement and make people buy more and more tickets to Pakistani films.
Jerjees Seja, CEO ARY Digital, explained, "Everyone who buys the ticket will be eligible to get jewellery of the same value."
Free gold? Sounds impossible. Are we missing something here?
Of course, there's a catch. "So far it's only cinemas in Bahria Town but we are hoping to add more," Seja said.
Yasir Jaswal backs up the claim, "I am not entirely sure about how it works but I do know that ARY and Malik Riaz will be offering people gold equal to the price of the ticket."
Jaswal, the director, writer AND music director of the film, discloses that the film's music will be launched in Karachi on March 10 before the movie is set to release.
With a variety of artistes feature, Jaswal describes the soundtrack as 'extreme'. His brothers Umair Jaswal and Uzair Jaswal along with others such as Shizzio, Zohaib Kazi and an underground band Lahu, have contributed to the film's soundtrack.
The movie revolves around two friends, Billu and Bugga, who get on the bad side of a local mafia named 'The Unit' and end up indebted to them.
According to Jaswal, "It is a film about eight people and how their lives are intertwined after a sequence of events. A central theme of the film is greed" and how it affects those mixed up with it.
Cast includes Danish Taimoor, Ali Safina, Adnan Jaffar, Zhalay Sarhadi, Umair Jaswal, Sajid Hasan and Wiqar Ali Khan.
Jalaibee is set to release on March 20. 
Read More: Zhalay Sarhadi to Do an Item Song in 'Jalaibee'
Watch the trailer below:
Jalaibee Pakistani Movie Official Trailer (2014) by mubeench