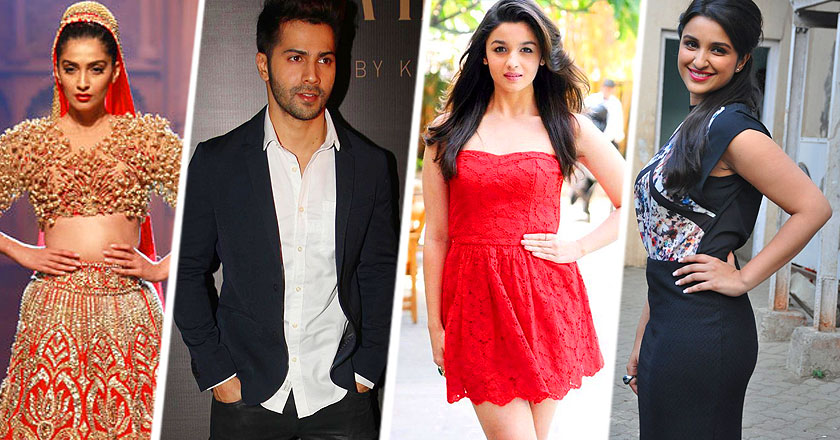 Slow-Mo videos on Instagram is the new social media trend in Bollywood. Up until now Sonam Kapoor, Sonakshi Sinha, Alia Bhatt and Jacqueline Fernandez – the most active Instagrammers from Bollywood have uploaded their slow-mo videos conducting various activities.
Parineeti Chopra and the very drool-worthy Varun Dhawan are the most recent stars who have hopped onto this bandwagon
Dramatic and theatric- Slow-Mo videos seem to be the new trick for B-town celebrities. Now that the buzz of viral Dubsmash videos has been considerably diffused, let's see how far does this trend catches on.
This Dabangg-actress has surely come a far way from her early days. Take a look at her silhouette spinning and spinning on a golden sunset beach to Nadia Ali's "Is it Love ?"
Here are a few other mood-portrayal videos of Sonakshi from various shoots:
https://instagram.com/p/3-voaZldKi/
https://instagram.com/p/3u8cvoFdPG/
https://instagram.com/p/3-voaZldKi/
This Khoobsurat- actress lives her life to the motto of "It's not what you wear but how you wear it." Clad in a completely hand-made Abu Jani and Sandeep Khosla's designed, heavily embellished couture bridal dress, walking on the ramp for BMW India Bridal Fashion Week 2015, this fashionista queen couldn't have chosen a more dramatic location for her Instagram slo-mo video:
Like her persona, chirrupy and bubbly, Alia Bhatt is seen twirling and showing off her outfit which she wore for the promotion of her upcoming venture with Shahid Kapoor called Shaandaar. Take a look at her sheer overlay skirt with the printed romper, smiling and dazzling in this slow-motion capture:
Socializing and partying with a group of her closest friends, being a total psycho and having a ball of a time. The Kick-starrer Jacqueline exudes nothing but charm and relatability in her slow-mo Insta post. Take a look at her in full party mode:
The crazy-cute Parineeti Chopra is just being her bold, bubbly self in this travelogue-like video. Take a look at her jumping around in a New York state of mind.
Not only is Varun Dhawan a great dancer but a very enthusiastic poser. That just might be all part of his charm, Take a look at him in this slow-motion Instagram video, where he was originally posing for GQ Magazine cover shoot.