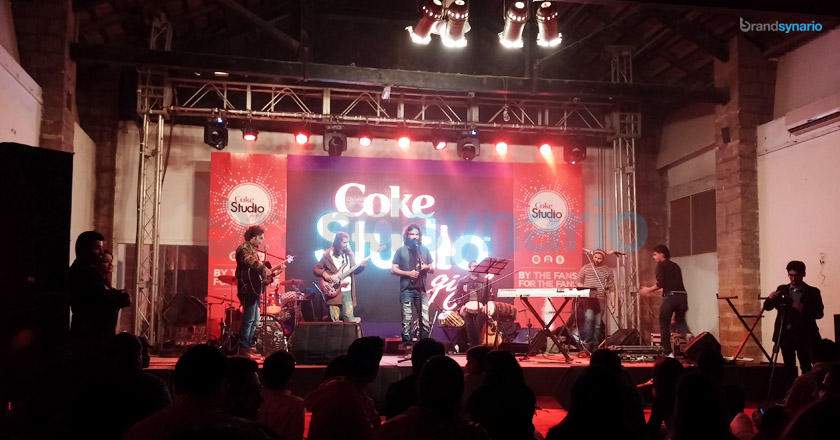 Coke Studio Gigs is back with a bang in Karachi. The first installment of the event was held on 25th Jan, 2015 at Commune Artist Colony featuring Jimmy Khan, Asrar and Sara Haider.
Watch their performances here: 
Listen to the full songs here:
Similar to Coke Studio, Coke Studio Gigs is a comparatively smaller platform to promote new and upcoming artists from diverse backgrounds. It is an initiative backed by popular demand by Coke Studio fans. The platform serves as a launching pad to some of the much talented underground artists, like Sara Haider, Asrar and Jimmy Khan for instance.
General Manager Coca Cola Mr. Rizwan Ullah Khan commented on the event,
"We are absolutely thrilled by the response to Coke Studio Gigs since the platform's inception in 2013. All credit goes to the fans of the platform and the fans of Pakistani music, through whose singular support and passion our efforts to reinvent the art of live music through performances by emerging music talent has been made possible."
A splendid event, Coke Studio Gigs that took place last night also had a number of celebrities like Ayesha Khan, Bilal Lashari and Hamza Ali Abbasi to name a few.
Coke Studio Gigs also has Omran Shafique as one of its integral trainer since its inception. The much acclaimed musician helps in the grooming of well talented underground musicians.
A great initiative by Coca Cola, Coke Studio Gigs has been going strong since its inception in 2013 and has previously entertained music lovers in key metropolitan cities of Pakistan including Karachi, Lahore and Islamabad.
The journey for this year's season has just begun from Karachi. Find out more about Coke Studio Gigs here.