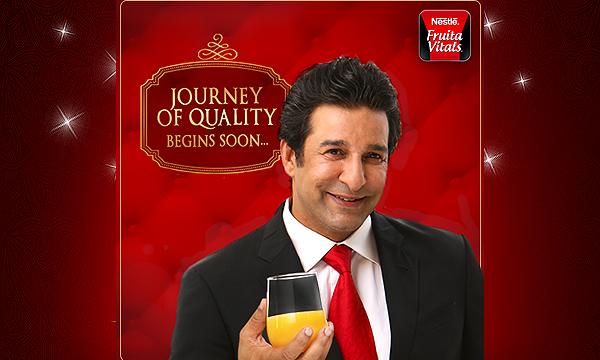 Nestle FruitaVitals are being endorsed on the basis of their premium standardised quality by the Sultan of Swing, Wasim Akram himself.
Take a look at the 4-minute 35-second TVC just launched by Nestle:
[fb_embed_post href="https://www.facebook.com/NestleFruitaVitals/videos/10153194941497496//" width="550″/]
The Advert takes the viewer on-site of the Sheikhupura Factory of Nestle FruitaVitals where Wasim Akram narrates the entire quality standard tests carried out on-site of production by Nestle.
In light of the recent blogger events that have been conducted by Nestle such as the initiative of 'Start Healthy, Stay Healthy', Nestle is emphasizing its focus on Quality and good health as a brand.
Given the renewed vigour in Pakistan regarding quality assurance and cleanliness of consumption products such as foods and drinks, this TVC can prove to be helpful for the public image of  Nestle.