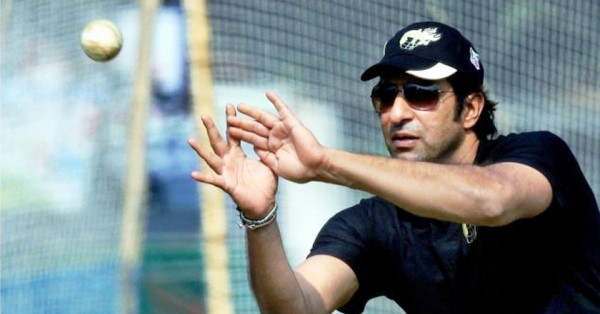 Pakistani Retired Cricketer and Commentator, Wasim Akram narrowly escaped a life-threatening situation in Karachi today. The Express News has reported that the former captain of Pakistan's cricket team had his car fired on Karsaz Road near National Stadium.
The initial report suggests that two unidentified men fired at Wasim Akram's car however he remained unharmed by the incident.
UPDATE:
"The bullet hit my car's tires but I remained safe. I have noted down the vehicle's number and given it to the police," Akram told local TV channels. In a statement by his manager, Arsalan Hyder said, "Wasim was driving himself, and the car next to him tried to jam his car to one side and opened fire. He did not get hit, he is now at the National Stadium, dealing with police formalities."
On Wednesday, Wasim Akram called the police helpline reporting that his vehicle had been shot at by two unidentified men who were riding a motorcycle.
Investigations are now being conducted regarding what happened. The Pakistani cricketer is safe and unharmed for now.
Related: Willing But Not Invited: Wasim Akram Eager to help Pakistani Cricket Team