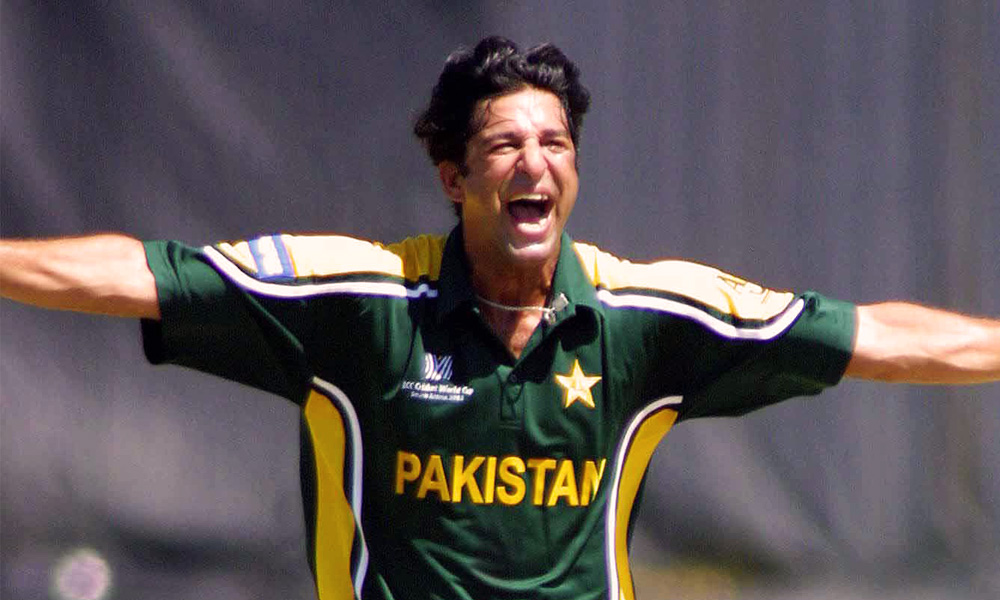 Yesterday, cricket superstar Wasim Akram was shot upon in the midst of traffic. Police reports now confirm that the attack was a case of armed road rage and not an attempt on the ex cricketer's life.
Cops spun into action when Akram lodged a complaint with Bahadurabad Police Station and raided a couple of houses in DHA Phase VIII in search of the suspected attackers and the vehicle they were driving.
One wonders at the state of the police officials in the country, who jump into action as soon a celebrity lodges a complaint, whereas hundreds of people are gunned down and shot upon daily in the metropolitan.
The case continues as the police have traced the information provided by Akram.  But it turns out that the car is not the one involved in the incident, as reported by Samaa News.
"The car impounded by the police is red while Akram told us the attackers were driving a grey one. Secondly that it seems to have been sitting in the porch for a long time. So that is not the car we are looking for," Superintendent of Police Abid Qaimkhani told the reporters.
Watch the video below:
[dailymotion id="x30gv2b"]
The cricket community has condemned the attack on Wasim Akram:
Saddened & condemned the Firing on Wasim Akram. Government should act with details to apprehend the Criminals into front.

— Shahid Afridi (@SAfridiOfficial) August 5, 2015
I strongly condemn the firing on Wasim Akram's car in Karachi. — Imran Khan (@ImranKhanPTI) August 5, 2015
I am glad to know Wasim Akram is safe.

— Imran Khan (@ImranKhanPTI) August 5, 2015
Just got to know about the attack on @wasimakramlive in Khi while he was going to teach young bowlers that's horrifying!Good that he s safe! — Ahmad Shahzad (@iamAhmadshahzad) August 5, 2015
While some were plainly shocked at this news, others continued to poke fun at the state of the Pakistani ex-cricketers and their alleged spot-fixing scandals. Take a look below:
An unidentified gunman opens fire at Wasim Akram Thank God he didn't have Akram's accuracy. #WasimAkram

— TheGoanPatiala (@TheGoanPatiala) August 6, 2015
somebody attacked wasim akram's car? they must have thought rameez raja & shoaib akhtar are inside the car..

— Keh Ke Peheno (@coolfunnytshirt) August 6, 2015
The guy who attacked Cricket Legend Wasim Akram's car must 've thought Umar Akmal & Rahat Ali are inside it.

— Ilyas Ahmad (@AhmadIlyaz) August 6, 2015
What do you think of this story? Let us know in the comments below.