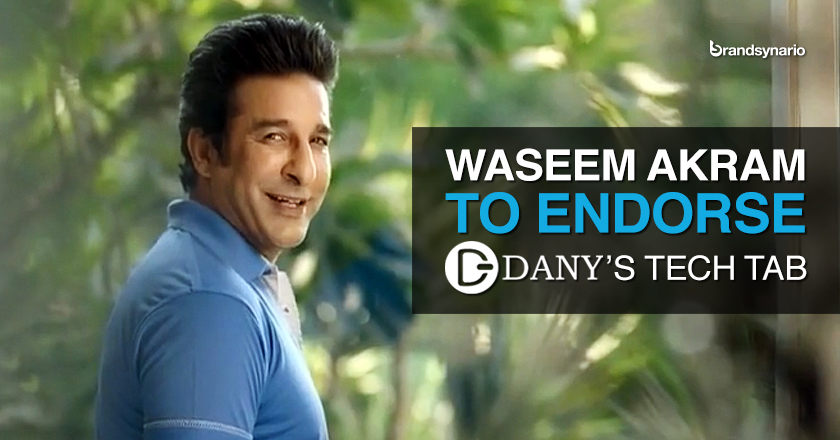 Wasim Akram, the legendary cricketer and media celebrity has been signed by Dany Technologies, an upcoming tech brands to endorse their Genius Tab range. 
The teasers, rolled out by Orient Advertising shows the 47 years old cricketer in 3 different settings talking about his secret success weapon (no point is guessing what that's going to be)
Watch the teaser here: 
After Qmobile's first attempt in the Tablet market, Dany Technologies Shenzhen, an unknown player in the ever growing tech market is seemingly planning to make a name with Wasim Akram as the brands first ever face.
We've seen Mr. Akram endorse practically everything under the roof, be it a biscuit or surf, telco or drink; he knows how to charm the audience and keep the marketers happy.
Endorsing a tech product, particularly  for a not-so-famous brand is going to be a challenge for the man who has been there and done it all; yes, by that we mean a trip to India, affair with a Bollywood beauty,  second marriage, music video, love affair rumor and the list goes on and on.