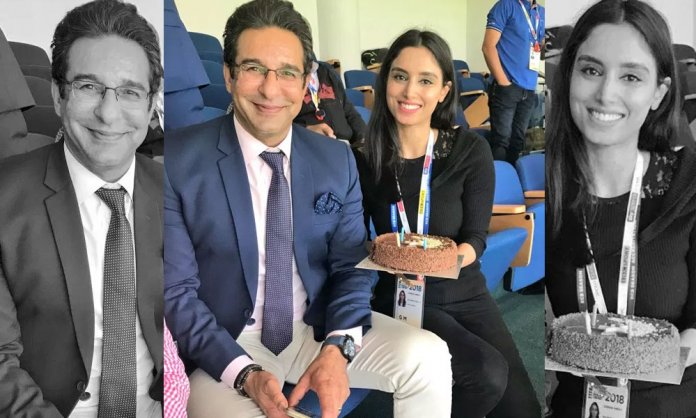 Wasim Akram celebrated his 52nd birthday with some of his co-workers, including Waqar Younis, Zainab Abbas, and Rameez Raja. A video had surfaced on social media of his cake cutting ceremony, however, it had stirred massive anger on social media.
This is because the journalists and commentators celebrated the birthday in Leeds during the Pakistan and England match during the day. The video shows Wasim Akram sharing his cake with his fellow co-workers while the rest of the country was fasting!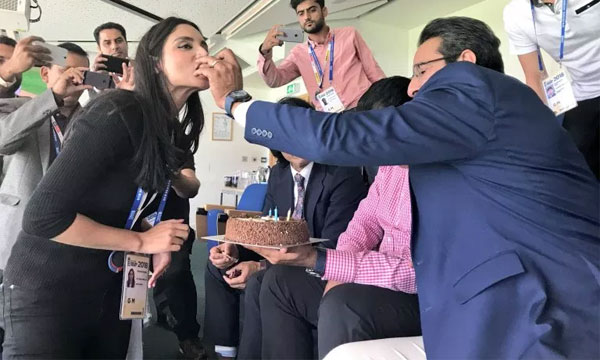 As angry fans commented their views on the video, Waqar Younis took it to Twitter to apologize for hurting the feelings of their fans and accepting that the act was not the right thing to do especially in Ramadan, the holy month when millions of Muslims fast.
Earlier, Rameez Raja was spotted drinking orange juice while on set for his shoot on YouTube for which he had also posted an apology and stated that he is not fasting due to some health concerns.
Fans React to Cake Cutting Video
While many were offended and angry on the cricketer and his mates….
Replies under this tweet made Waqar Younis apologies, Brown people will never change. https://t.co/Q69vOcqHVN

— Hamayoon. (@humihere) June 4, 2018
Have u heard about ehtraam e ramzan???

— Asif Mehmood MA (@mehmoodgondal55) June 4, 2018
Should have respected Ramadhan People who do not have any valid excuse can not leave Roza. They are healthy and can keep fast

— yasir wazir satti (@yasir1112) June 4, 2018
@waqyounis99 Allah se daro and Allah se mafi mango public se nahi.

— mustufaparkar (@mustufaparkar2) June 4, 2018
aap logon ki jitni sehAt hai app tu 2 din b bhooka reh saktay ho aur UK main tu garmi b nhi phir kya takleef hai aap logon ko?shame on u

— irfan nazeer (@r_irfann1986) June 4, 2018
Yes indeed it was a shamful act,,,also apologize to the almighty.

— Abbas Ahmad (@imAahmad13) June 4, 2018
Awam in chwalo ki is tasweer pa apne gussa nikal rhi Ihtam Rmdan la kar, O bhio kis na kh dya ka muslman grane mn paida hna r muslmno wala nam rkh lne sa bnda muslmn ho jta hae, yh to hae hi nhn, to itni tension kahe ki.. Chill #zainababbas #WasimAkram #waqaryounis #rameezraja https://t.co/nTDylpK9hS

— Hammad Majeed (@Hammad_Majeed1) June 4, 2018
Others accepted the apology and said you do not have to apologize to the people but to God…
it is so much daring to accept his mistake but they should have to take care next time

— Behzad Ahmad (@behzadahmad63) June 4, 2018
No need to apologize to the public for they wouldnt be happy with anything even one's life.

— Lary (Syed Laraib) (@LaryBGoode) June 4, 2018
no need for apologising.

— kashif (@kaattzy) June 4, 2018
Don't be sorry Waqar bhai. You don't need to.

— Faizan Lakhani (@faizanlakhani) June 4, 2018
Waqar bhai, Wasim bhai, or anyone else for that matter, is not answerable to any of us. And we are not answerable to others if we are fasting or not. So, lets not make issue of nothing.

— Faizan Lakhani (@faizanlakhani) June 4, 2018
Watch Video Below
Should they be penalized for it or should they be let off the hook?
Stay tuned to Brandsynario for more news and updates.