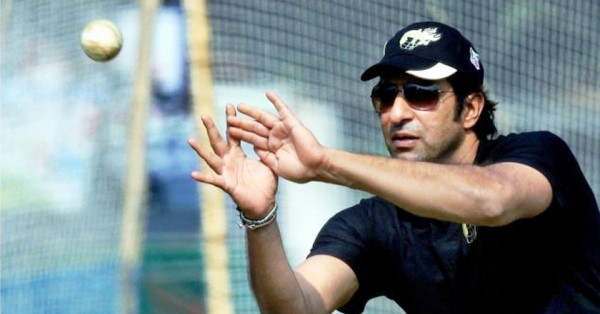 The King of Sultan, Wasim Akram has become the latest victim of rising religious intolerance in India. The ex-cricketer was harassed on the live TV while commenting on Virat Kohli's performance on an Indian News Channel.
Akram, who is currently in India for ICC World T20 2016 was heckled by Hindu extremists who interrupted the live show attacking him.
Later on, the host of the show, Vikrant Gupta tried to diffuse the situation by saying:
Friends no need to panic. Nothing wrong with @wasimakramlive – a few people just objected to the cameras there. That's it

— Vikrant Gupta (@vikrantgupta73) March 27, 2016
Watch the news transmission shared by Abb Tak Channel:
[youtube id="_NQbgi4rX0k"]
Akram, on the other hand, ended all his working projects to show his solidarity with the Lahore attack.
Due to this merciless attack in my country, I have ceased all work commitments tonight. My heart is with my hometown. Stay strong #Lahore

— Wasim Akram (@wasimakramlive) March 27, 2016