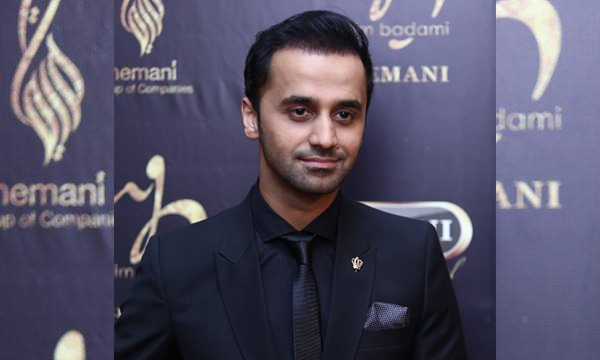 The media has been abuzz with the news recently; well-known media personality Waseem Badami has collaborated with Hemani Herbals – a brand famous for its natural and organic health and beauty products, to launch a new line 'WB by Hemani Herbals'. A grand launch event was held on Saturday, May 20th at Pearl Continental, Karachi. The product line will be available at outlets of WB by Hemani at Lucky One Mall and Ocean Mall in Karachi, Lahore Emporium Mall in Lahore and more opening soon in other parts of Pakistan.
The star-studded event was attended by notable personalities from entertainment and sports. It started off with Qirat and a Hamd by Najam Sheraz. The host for the night was Iqrar ul Hassan.
The event also paid tribute to the late Junaid Jamshed and Amjad Sabri. Their families were also present at the event and gave their blessings to Waseem Badami. Anwar Maqsood regaled the audience with his performance and the Governor of Sindh gave a speech wishing Waseem Badami every success. Some of the celebrities who attended were Fahad Mustafa, Anwar Maqsood, Aijaz Aslam, Sanam Baloch, Kamran Akmal, Farooq Sattar and Fasial Vadwa.
The event started off with a performance by comedian Syed Shafaat Ali who has made quite a name for himself with parody videos of politicians. He entertained the audience by imitating various political figures like Imran Khan, Bilawal Bhutto and Altaf Hussain.
The owner of Hemani Herbals Mr. Mustafa Hemani then told the audience a little about his brand Hemani Herbals and his decision to join hands with Waseem Badami.
"Wasim Badami is a young, energetic, renowned TV anchor and host who is well-respected for his credibility and integrity. It's a great joy for us to join hands with him for this project to bring the best organic and natural products to Pakistan so our people could benefit from it.''
After a signing ceremony, Waseem Badami took to stage. He reminisced about his time spent with the late Junaid Jamshed and how important a factor he was in his decision to collaborate with Hemani Herbals. He also thanked people for giving him a lot of love, support, and appreciation.
"It is because of the trust people have placed in me throughout my career that I have mustered the confidence to go into a completely new venture by collaborating with Hemani Herbals."
The audience was then given an exclusive peek at the upcoming TVC of WB by Hemani Herbals. The grand finale was Anwar Maqsood's stellar performance.
The good thing about all the products is that they are made from 100% natural ingredients. They do not contain any harmful chemicals like paraffin or paraben. The product line uses only materials that exist naturally and have multiple of benefits for the body. All products are halal and Shariah compliant as well. WB by Hemani has organic products for skincare, haircare as well as healthcare.