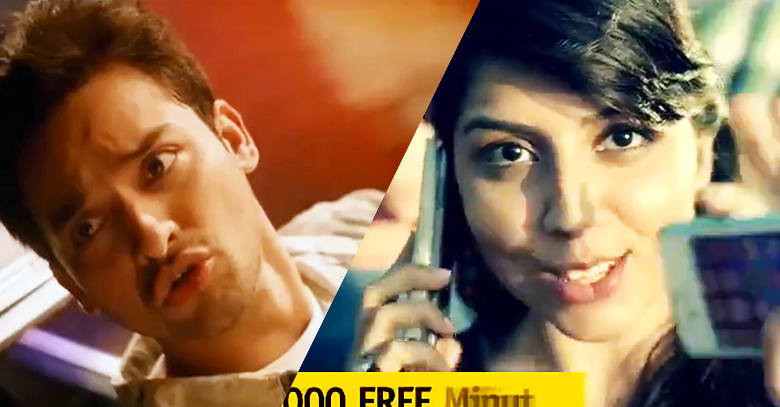 Pakistan's telecommunication sector regularly witnesses the very aggressive tug of war between various brands. Whether its Mobilink's new look or Ufone launching it's Easy Paisa Service, Zong's new youth package or Telenor Talkshawk offering low-priced mobile internet; all the brands are in a constant frenzy to win by coming up with innovative packages every second.
However, one thing that all big telecommunication names seem to be targeting is the "Youth of Pakistan". The industry has seen a sudden shift of attention, in the past couple of years, to nothing but the Youth.
Undoubtedly, a larger chunk of sales of all these cellular companies is driven by the youth only. For this, telecom brands have to work relentlessly to come up with out-of-the box ideas and ensure their young fans remain forever loyal to them.
Djuice, Telenor's brand dedicated to youth, recently repositioned their "Khamoshi ka Boycott" campaign to "Mein hun Live". The brand's new philosophy revolves around being popular, trendy and updated.
It is apparent that Djuice needed a change and boost of creativity to keep their target market engaged. The new campaign reveals Djuice's partnership with popular youth-lovable-brands like Arena, Cinepax, Depilex, Ego, Hardee's, Gloria jeans, KFC, Leisure Club etc. to offer exclusive discount and deals to its subscribers.
Other than the usual internet, SMS and free minutes packages, the discount offer will be a cherry on the top for the brand's new positioning.
Lately, Glow by Warid updated their campaign by "Yar Tu Miss Ker Raha Hai". The campaign has been designed to inspire the youth to seize every moment of their life, be it big or small. Their very vibrant and musical TVC shows youngsters partying and celebrating their lives like never before by staying connected through Glow.
The new promotion strategy encourages subscribers to reactivate their Glow SIMs and receive 1000 Free MBs, minutes and SMS.
Both the brands, targeting youth, have come up with a different line of attack to create an impact.
Following Djuice and Glow, Ufone and Zong have also launched their youth packages, Uth pack and Zong Circle respectively, this year. Very late to the party, both newcomers are being given a very tough competition.
However, only time will decide that who thrived and who failed. One thing is nevertheless very evident – the race to be the best will never end for Pakistan telecommunication companies.
So share your views with us. Who do you think will lead and who will follow?