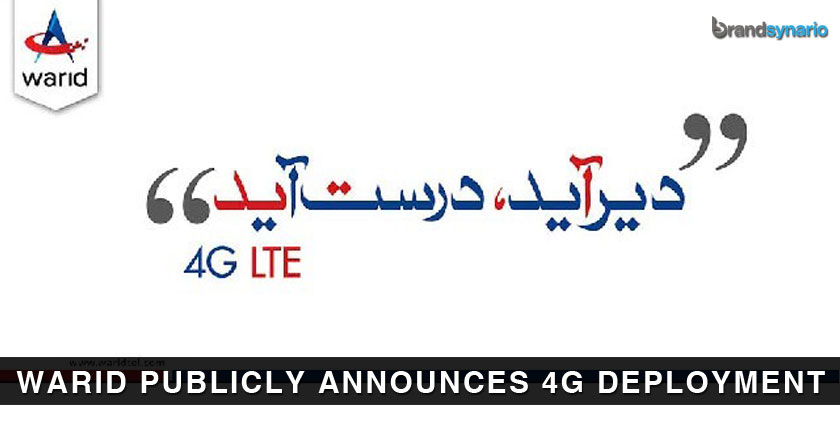 Warid just made an astonishing comeback with its official announcement for 4G LTE service. As the latest print ad depicts, Warid has beaten the three leading service providers to the finish line, coming up as the second 4G network without bidding for 3G & 4G auctions.
The Abu Dhabi based telecom service provider has not only surprised its depressed customers with its latest print ad release but has also shocked many of its competitors, especially the China based service provider, Zong.
Zong being the only 4G service provider in the country as till now is the biggest one to be shocked with this better addition to the list of internet service providers.
Previously there were speculations of Warid facing trouble for getting approval from PTA for launching 4G LTE in Pakistan, but it seems like PTA and the Telecom service provider have reached an agreement as the latest 4G print ad from Warid depicts.
Have a look at the ad here,