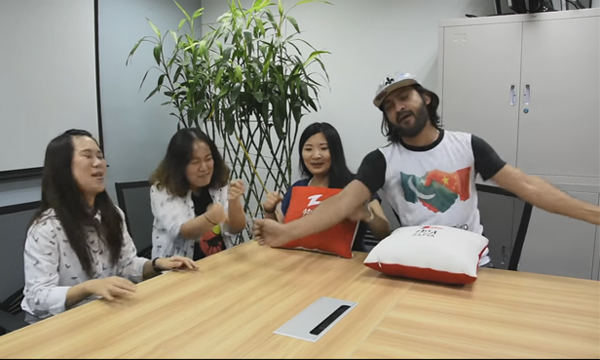 Waqar Zaka never fails to stay out of the limelight. From his wacky videos, crazy selfies  to controversial statements; the social media star knows how to stay in the news! His recent video on Chinese application "Zapya" is going viral and of course, for all the wrong reasons!
We bet it will be the most cringe-worthy thing that you will see today! Seemingly, the Chinese brand roped in Zaka to market the file transfer and sharing app.
Who knew that instead of the product's promotion, it will turn out into a downright demotion of the tech brand.
Don't believe us? See it for yourself here!
Zaka's chants of "Zapya Baby" and extremely bizarre dance moves were no less than a nightmare!
See how Twitter reacted!
Waqar Zaka's latest video is just height of ridiculous .#zapya

— Zarwan🏌 (@space_zee8) September 18, 2016
Random Thought: I have never seen a more "Sasta" banda than Waqar Zaka in my whole life. I dont judge ppl but he is @ZakaWaqar #WakarZaka

— Ali Awais (@aliawaiss) September 18, 2016
Why that #WaqarZaka video with those three South East Asian chicks? Why #MankindsAngel? So many questions …

— Ujala Ali Khan (@ujalaalikhan) September 18, 2016
https://t.co/wr8BH8T65z
Somebody please kill me 😠😠

— Zarwan (@ZarwanS) September 18, 2016
the Most Unique Promotion Style I have came across #zapya

— Uzair Hasan Rizvi (@iUzairHasan) September 6, 2016
We wonder when Waqar Zaka will ever grow up!
Stay tuned to Brandsynario for more updates!