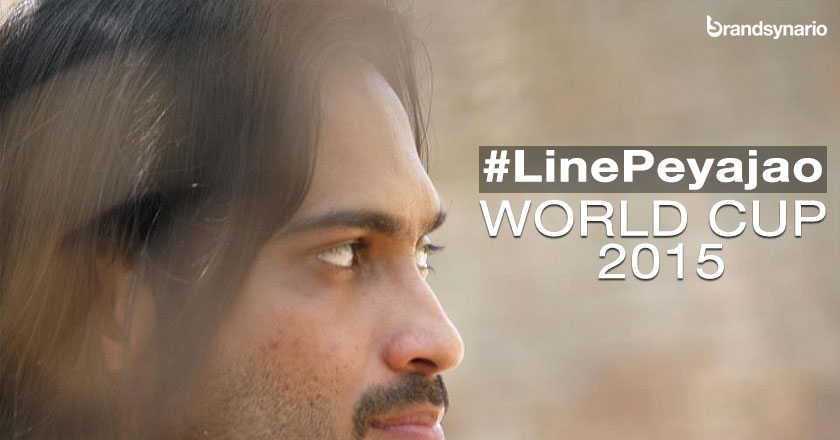 While Pakistanis struggle to keep their hopes up for their team this World Cup, self-proclaimed Borat, Waqar Zaka is back with a new gimmick. After his contesting elections and D-chowk live show stints, he is now planning to air a show on smartphones live from Pakistan matches at the World Cup.
During this show, he will be streaming the reactions of Pakistani supporters and their vengeance for the opposing team.
Also, unsettlingly enough, he will also be searching for his 'dream girl' during this Borat style travelogue. Talking to the leading newspaper Waqar Zaka said, "The show will basically be a mixture of a travelogue, my hunt for my dream girl and a lot of other entertaining stuff that will keep the audiences engaged during Pakistan's matches. I will submerge myself in the crowd as Borat." 
He, as others, is particularly excited about the ultimate Pakistan-India face-off, "I mean just imagine how it would feel to be in the stands of the Pakistan vs India cricket match and bring that action live for mobile phone users."
  The Pakistani Borat believes that the show will be his answer to the critics who disparage him for unoriginality.
To view his show, smartphone and desktop users can download the communication app, Line and connect with him at his official account, Waqar Zaka, for live streaming of the show from 13th February 2015.
The show is named, #LinePeyAjao, after the slogan of the communication app. However, it is meant to be some sort of challenge to the opposing teams especially India.
Watch the video, shared at Waqar Zaka's Facebook account, telling his plans against the Indian team and supporters.
The show will probably not be a hit considering people would prefer to watch the actual match rather than Waqar Zaka's live commentary and coverage.
However, taking into account the palpable tensions during Pakistan-India matches, people might see the show as an opportunity to bash the opposing team and be willing to take part in it.