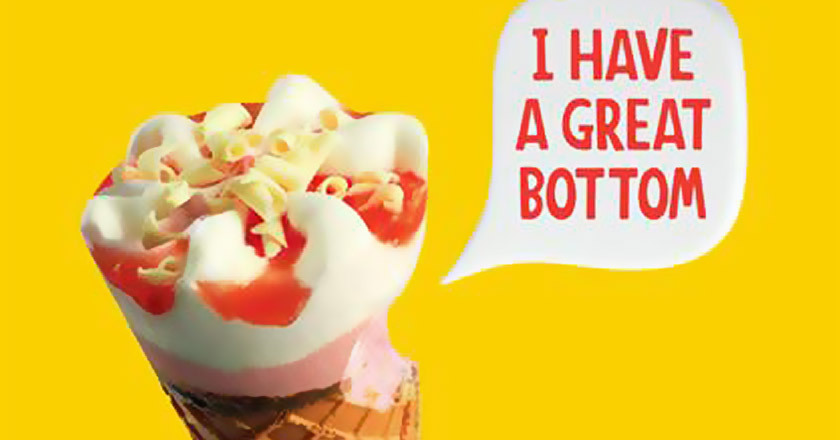 Unilever has decided to rebrand its decades old Frozen Dessert Brand "Wall's", switching from its old tagline "Share Happy" to a new tagline "Goodbye Serious" this summer. 
With the new positioning, the Unilever owned brand is looking for some serious turn around nearly after a decade. "Goodbye serious" is set to make its release with marketing campaigns created by Adam&EveDDB.
In order to be a bit more advertureous and fun, Wall's has gone far enough to use a cheeky tone in these new adverts that make them appealing and effective.
With their famous sub-brands in conversation with each other, witty remarks and humorous images, Wall's has certainly came a long way from it's traditional approach. 
Wall's brand manager Jenny King at Unilever UK said,
"Everyone loves Wall's ice cream and with this new campaign we hope to give millions of Britton's the opportunity to take a break from the serious side of life this summer, for a few minutes anyway."
Mr. Jenny's statement describes as to how one of the world's oldest brand, Wall's is taking things one step ahead to provide its customers a few moments of joy and relief while they savor over the delicious delights that Wall's has in store for them.
He further added,
"The highly contextual, multi-channel campaign is a fresh approach for the brand and will drive real relevancy and cut through at every single consumer touch point."
Summers are about to get interesting and cool this time, as Wall's "Goodbye Serious" campaign goes on air from this upcoming Monday.