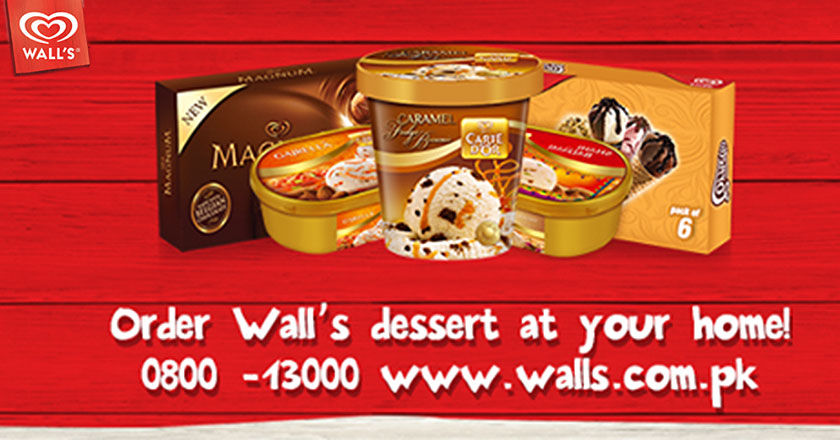 Why wish your loved ones "Valentines Day" via candy and greeting cards when you have Ice-Cream to express your love?
Pakistan's all time favorite ice-cream "Wall's" launched its home delivery service, along with some butter scotch cornetto flavor to celebrate Valentines Day with its fans.
Customers can choose from a plethora of yummy flavors from Wall's "Magnum", "Cornetto", "Carte Dor" and "Creamy Delights."
Introduced in Karachi and Lahore, Wall's has currently made its service available from 12:00 pm to 8:00 pm with a minimum order limit of Rs.300. Moreover, the brand guarantees that they will deliver the desirable order within a span of an hour.  
Ice-cream lovers can either place their order online through Wall's website or call on their toll numbers. The new service by Wall's will definitely charm ice-cream devotees as it has perfectly timed the launch of its Home Delivery with  Valentine's merriment, enabling people to celebrate love with scrumptious Ice-cream flavors delivered at their door step..
Adapting more tech savvy ways, Wall's has also announced the launch of app which will be available soon on Google Playstore and Apple Store.
Watch Wall's Cornetto Butter Scotch Ad here: