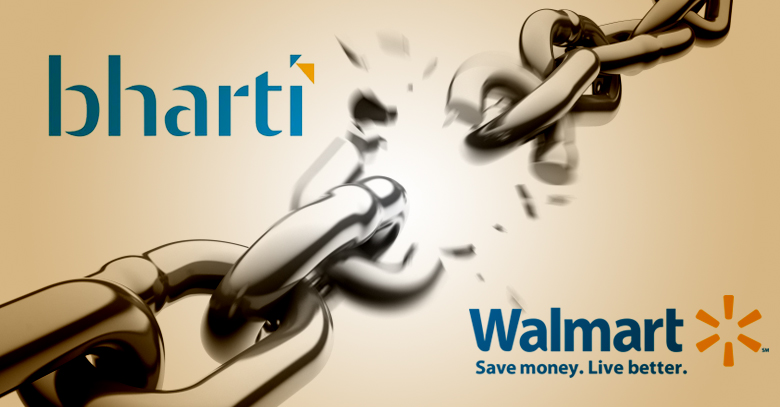 By Ufaq Ashfaque
US retail chain Wal-Mart and Indian retail major Bharti Enterprises decided to dissolve their partnership and work as individual companies on October 9.
Wal-Mart will buy back its shares from former partner Bharti Enterprises and Bharti Wal-Mart will become just 'Wal-Mart'.
Wal-Mart has been working with Bharti Enterprises since 2007.  The first branch became operational in Amritsar back in 2009 and currently there are 20 stores operating across India.
The six-year partnership came to an end as both companies show unanimous agreement of ending their partnership and working as separate entities in India.
"Given the circumstances, our decision to operate independently will be beneficial to both parties," said Scott Price, Wal-Mart Asia president and CEO.
He further added, "Through Wal-Mart's investment in India, including our cash and carry business, supply chain infrastructure, direct farm program and supplier development, we want to serve India and its people, and continue to make important social and environmental contributions to the country."
Wal-Mart has is the world's largest brand in the retail and grocery industry.  With global operations, the brand is known for offering customers the best bargain for purchase.
Bharti Enterprises, on the other hand, is an Indian conglomerate parenting different organizations and giving cross-industry competition, ranging from telecom, food, insurance and even education.
What could be the potential factors for the Wal-Mart Bharti breakup?