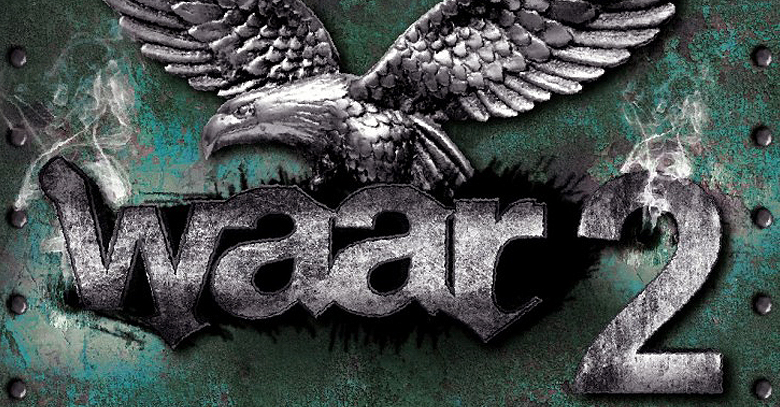 Get ready for "Waar 2" as ARY Films and MindWorks announced the sequel of the biggest blockbuster movie in the Pakistani Silver Screen, in a press conference. 
According to the sources, the shooting will begin at the end of December 2013 in multiple locations including Pakistan, U.K, Russian, Turkey and Yugoslavia. The movie will hit the box office somewhere in the end of 2014.
The makers of Waar, ARY Films & MindWorks Media, are determined to take the deserted Pakistani movie making to a whole new level, movies which are capable enough to compete on international markets.
The collaboration of the two Pakistani production giants will set off with the production of 'WAAR 2' and 'DELTA'. However the sequel of the heavily acclaimed WAAR will include a few famous international names both behind and in front of the screen.
As per the reports so far, directors from both Pakistan and Hollywood will work together for these ventures.
Along with WAAR 2, the shooting for the other movie named 'DELTA ECHO FOXTROT' will also start in the end of December, to be released somewhere next year.
DELTA ECHO FOXTROT is going to be a huge action packed roller coaster ride, about courage, sacrifice, passion and patriotism.
The final cast of the movie is yet to be finalized, as acting auditions are still underway giving the indication that some new faces might debut in these grand cinematic ventures. More details of both movies will be shared in the coming weeks.
As for the sequel of the biggest movie in the history of Pakistani Silver screen, "WAAR 2"
"I am sure that our new joint ventures WAAR 2 and Delta Echo Foxtrot with Mind works Media will bring even more spectacular entertainment to the cinema screens of Pakistan and beyond." – Mr. Salman Iqbal, President and Founder, ARY Digital Network
It seems that Pakistani Silver Screen is flourishing these days with the success of MAIN HOON SHAHID AFRIDI, ZINDA BHAAG and WAAR; it also seems that the stage is set for a successor to leave a permanent mark not only nationally but also internationally.