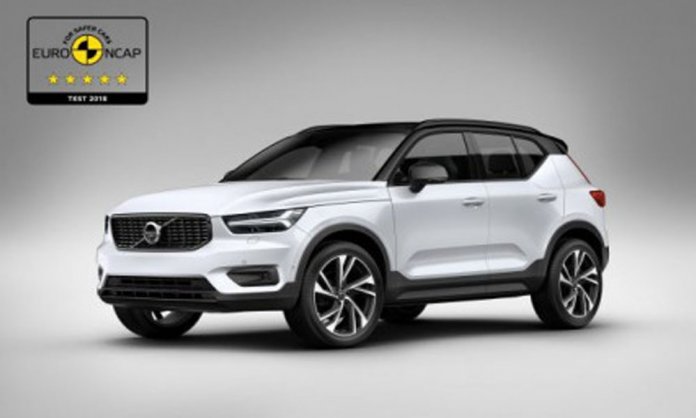 The new XC40 getting top marks for safety from Euro NCAP isn't much of a shock as it's just the latest model from the Swedish automaker to be certified in this way. The XC40 now joins its larger siblings, the XC60 and XC90, as not just safe vehicles, but among the safest vehicles on the road right now.
This year's 2018 Euro NCAP testing regime is the toughest it's ever been with new and more demanding challenges on safety technology, including cyclist-detection with auto-brake and emergency lane-keeping systems. In fact, the new XC40 hasn't just received high marks for vehicle safety, its scores in the latest tests have shown the Volvo to have the highest safety score among all cars tested under the new regime so far.
Malin Ekholm, the head of the Volvo Cars Safety Centre, says of the results: "The new XC40 is one of the safest cars on the market. It comes as standard with the largest offering of safety technology of any small SUVs, helping drivers detect and avoid collisions, remain safely in their lane and reduce the impact of accidentally running off the road."
Every Volvo passenger vehicle on sale today has achieved a full five-star rating in its respective Euro NCAP assessments. Last year, the XC60 took the crown for being the overall best-performing large off-roader and the best overall performer in the prestigious Euro NCAP 2017 Best in Class safety awards. The XC60 therefore followed in the tire tracks of the XC90 which received the same accolades in 2015.
In March of this year, the XC40 was named 2018 European Car of the Year, and that made it the first Volvo to gain the prestigious award. It's now become one of the company's top sellers, and production has had to be ramped up to meet demand.
Ford's small family car, the Focus, which like the XC40 features cyclist detection with autonomous emergency braking, also received the maximum five-star rating.