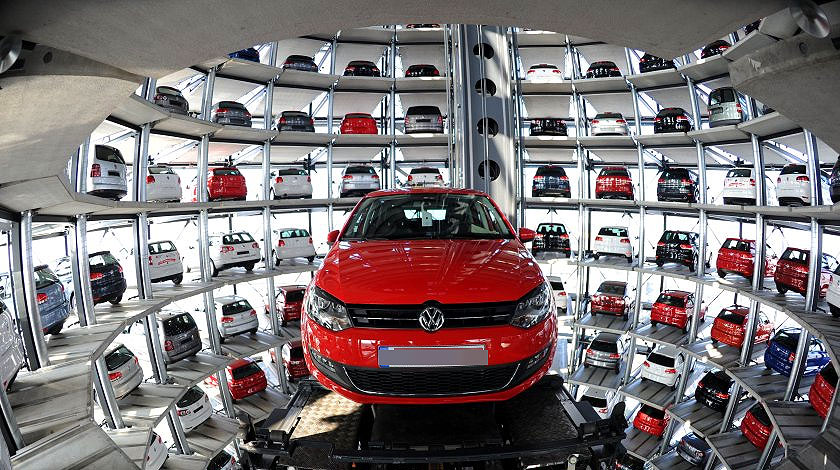 The second largest automobile manufacturers of the world, Volkswagen, is now ready to hit the Pakistani market.
Undeniably, Volkswagen is one of the top-of-the-mind corporate brands. After Toyota, Volkswagen is the world's second largest automobile manufacturer in terms of market share.
On Tuesday, Dr Cyrill Nunn, German Ambassador to Pakistan announced the "highly important" visit of a 14-members business delegation from Germany to Pakistan in order to look after the proceedings of this deal.
The news of the arrival of Volkswagen in Pakistan has endangered the decades' old monopoly of existing international auto manufacturers.
Read more: Pakistan Auto Import Policy to Implement 80% Reduction in Import Duties
It's worth noting that, the nonexistence of competition within the automobile industry of Pakistan for almost a decade has led to over pricing of the locally-assembled car by Rs 500,000 on average.
While talking to The Express Tribune, Mr. Miftah Ismail, BoI chairman stated that in the next two years, the government will try to introduce at least one European brand – German or Italian. He also warmly welcomed the German delegation, holding high hopes for strengthening bilateral economic ties between these two countries.
What will be the fate of Volkswagen in Pakistan and what will the automobile industry of Pakistan look like in the future? The industry now paves its way to a very interesting new route.