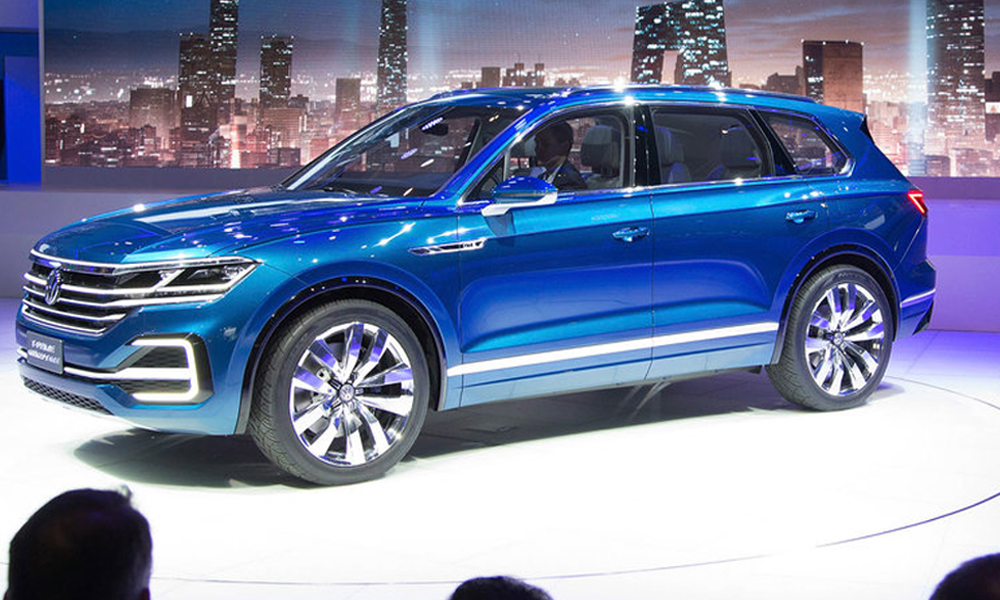 The T-Prime Concept GTE, officially unveiled at Auto China 2016 in Beijing on Monday, is a premium off-roader with a hybrid powertrain and, according to Volkswagen, a car that not only gives a first clear idea of the company's next flagship, but of the direction in which the entire industry is moving.
Demand for SUVs and crossovers has never been greater and this demand is something that consumers in all markets around the world have in common. The crossover has usurped the compact hatchback as Europe's favorite car, SUVs are outperforming everything except for pickups in the US, and, according to VW's stats, the appetite for full-size comfort-focused SUVs is expected to grow some 18% over the next six years in China.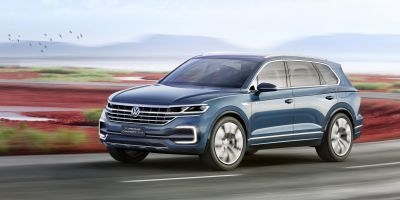 In fact, exclusive SUV sales are expected to hit 2 million unit sales annually around the world before the end of the decade. Land Rover, a company that only deals in premium off-roaders, managed to sell over 400,000 cars in 2015.
With all of that in mind, it's little wonder that VW has arrived in Beijing with the T-Prime Concept GTE, a vehicle that offers the same levels of space as a Toyota Land Cruiser, the comfort levels of a Range Rover, yet has the thirst of a Ford Fiesta.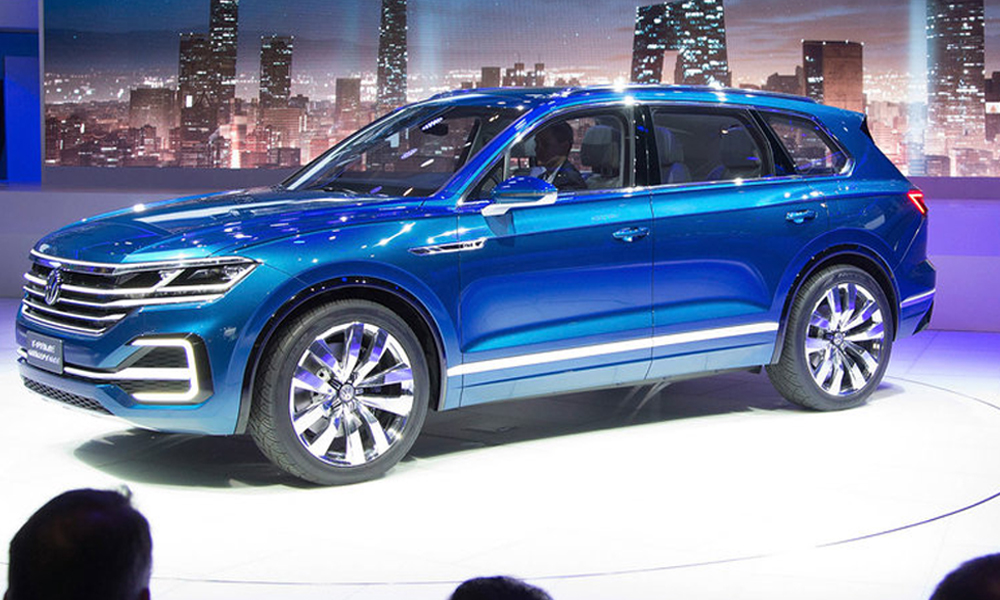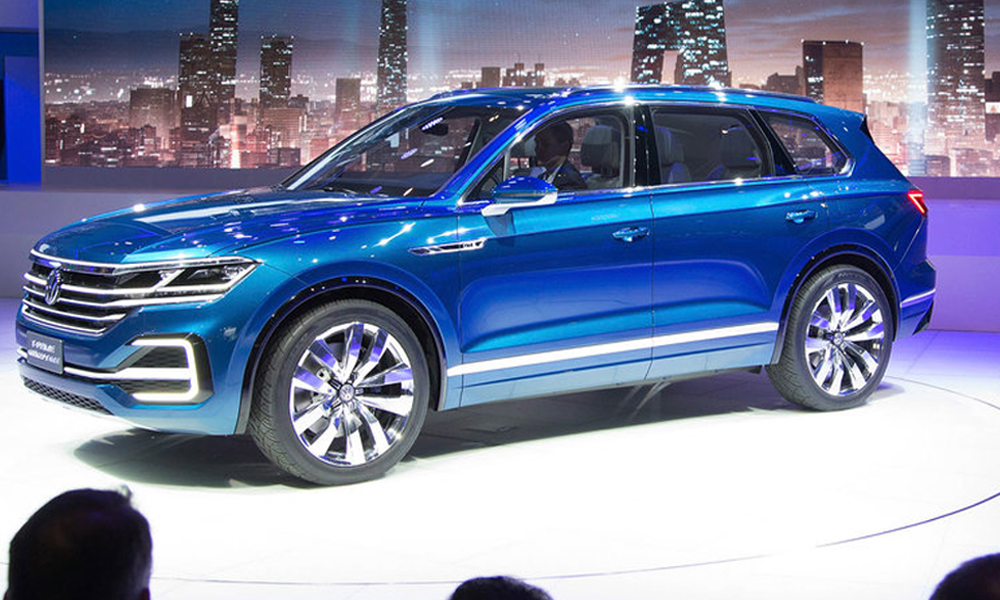 "On the one hand, this concept shows the authentic Volkswagen SUV design of the modern era; but at the same time it takes entirely new approaches," said Klaus Bischoff, VW's Head of Design. "The overall radiance of the T-Prime Concept GTE makes it unmistakably clear that it is playing in the top league."
And, unlike a number of recent VW SUV concepts, this one looks almost production ready and a worthy visual successor to the Touareg, right down to its impressive plug-in hybrid powertrain.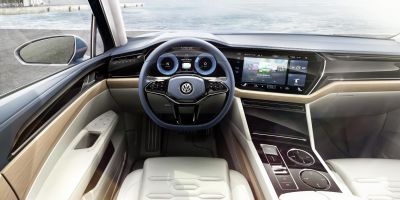 It's capable of outputting a combined 375hp, of running for 50km on battery power alone and of hitting 100km/h in 6 seconds. However, it also offers a potential NEDC cycle fuel economy of 87mpg.
The interior is also a very digital affair, with touch screens, voice commands and gestures; "this type of human-machine interface could become the norm in the top segment. Progress is immediately apparent here because the real automobile is melding with the virtual world that is so real today," said Dr. Frank Welsch, VW's head of Technical Development.
However, though technology races ahead, expect the dashboard in the production version to be a slightly more traditional one with buttons and levers to balance out the other interfaces.
1000cc Cars Not Fuel Efficient in Pakistan: Ministry of Industries
Stay tuned to Brandsynario  for more updates.