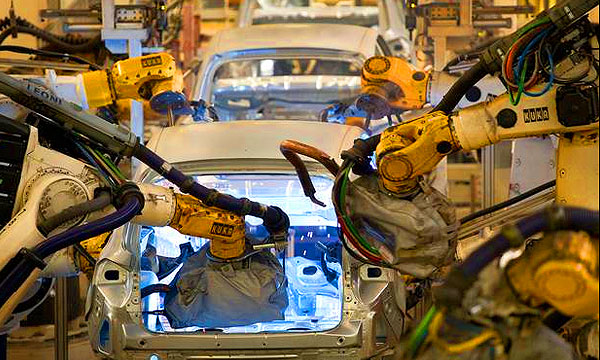 Recently, a robot killed a contractor at Volkswagen's production plant in Germany. On Monday, the man died in Baunatal plant of VW which is 100km north of Frankfurt; Heiko Hillwig, VW spokesman said.
Robots were once considered as one of the major accomplishments in the technological world, but it seems like now they have become dangerous for Humans.
Read more: Volkswagen to Set Foot in Automobile Industry in Pakistan
The robot grabbed and crushed the 22-year-old contractor against a metal plate while he was setting up the stationary robot
Heiko further said that, initially, conclusions were made that there was a human error involved rather than any problem with the robot. The robot usually performs various tasks related to the assembly process and normally operates for work like grabbing auto parts and its manipulations at the plant.
Also Read:  Volkswagen Aqua: The Concept Car That travels Through Water, Desert and Ice!
Hillwig also said, there was another contractor who was present at the time of the incident but was not harmed. He was the eye-witness of the case and declined to reveal any information about the case as the investigation is still ongoing.
DPA, a German news agency reported that prosecutors are in a state of confusion whether to bring any charges and if yes then against whom.
Read More: 1000 Emotional Robots Sold Out Within First Minute of Launch