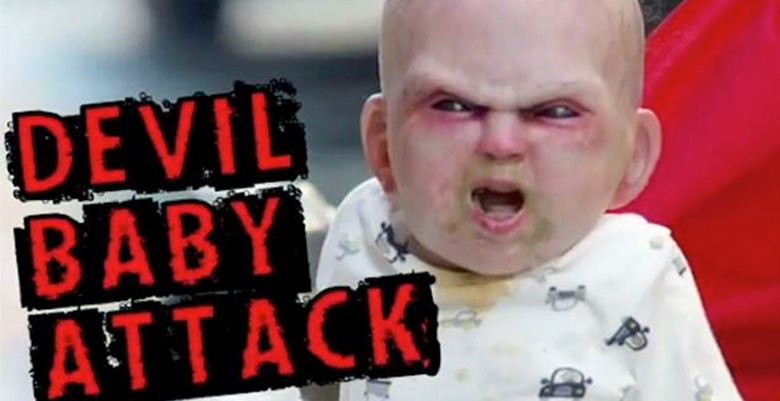 By Zoya Anwer
The New York citizens were in for a deadly surprise as they checked on an unattended pram expecting a cute baby and were instead, horrendously greeted by a devilish toy baby growling at them.
The "Devil Baby Attack" is a gravely humorous yet creepy prank by Thinkmodo which was targeted for the promotion of the upcoming scary film, "Devil's Due" releasing on Friday, January 17th.
The Youtube video which got more than 4 Million views showed poor onlookers screaming their lungs out and cursing around as the angry baby devil with bloodshot eyes did its tactics like spurting out vomit and chasing after people as they tried to get away from it. The scene was surely comical as the baby which looked very life like just burst out of the pram without warning.
This "prankvertising" strategy is getting quite popular and Thinkmodo, the viral marketing agency from NYC has done a remarkable job of scaring people. The agency also did a telekinetic prank for promoting the thriller, Carrie.
While some enjoy these viral prank videos, some people believe that such pranks can at times be harmful and must not be promoted.