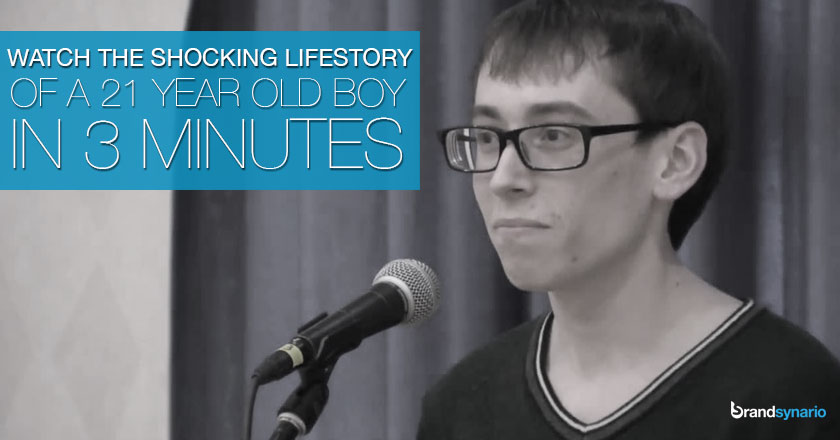 Watch the most heartwarming poetry of a 21 year old Patrick Roche, who sums up his life story in less than 3 minutes – the heart wrenching experiences of his past and the hopes he had hoped for a bright future.
There are usually a lot of words that one can use to describe a sudden emotion but this video can only be marked under one caption, 'Goosebumps'. In less than two weeks the video has received millions of views.
Roche's passionate narration of his life from his mother's womb till today, at 21, describes how father's alcoholism tormented his life and affected his personality.
The 21 year old Patrick Roche's poem begins with his father's death after getting hit by a car – Roche explains how he died drunk as he lived most of his life. Thus Roche begins to count back in his life marking the events that took place when 20, 19 and 18 was till he was in his mother's womb.
The valiant young poet does not only reveal his family dark secrets to an audience of strangers but he also highlights an even darker side – the new low our society has come to.
Watch the video here: