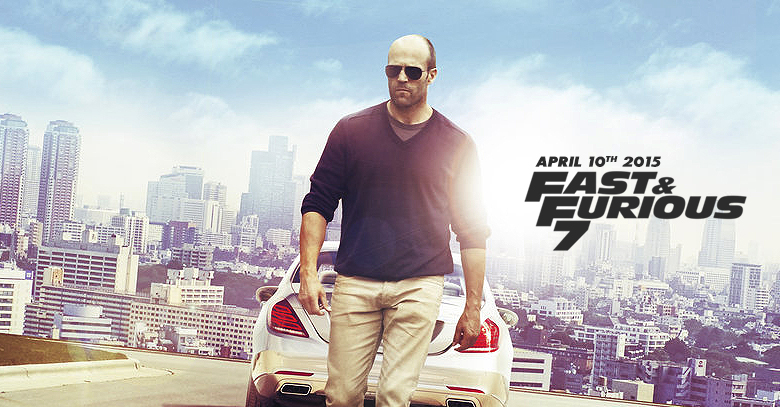 Vin Diesel announced the release date for Fast & Furious 7, on his official facebook page alongside a heartwarming picture of himself with late Paul Walker.
According to Vin Diesel, FF7 will now hit the Silver Screen on April 10th, 2015. The movie was originally planned to be released in July 11 2014, but was later on delayed indefinitely on account of Paul Walker's tragic untimely demise.
Diesel's post is the first word of the release date officially changing.
The production has been on an indefinite hold to mourn the death of the co-star of the movie star who featured in all the editions in lead with Vin Diesel. The studio and filmmakers are reportedly still processing the ways to go about the script for the already written seventh edition of the franchise.
"The last scene we filmed together," Diesel recently put up a picture with Walker on his Facebook fan-page. HE goes on to write, "There was a unique sense of completion, of pride we shared… in the film we were now completing… the magic captured… and, in just how far we've come… Fast and Furious 7 will be released… April 10th 2015! P.s. He'd want you to know first…"
Walker died on November 30 in a tragic car accident that also took the life of Walker's friend and financial manager,Roger Rodas, as the duo hit a tree in their Porsche. A crime scene investigator determined not long ago that the cause of the accident was "speed, and speed alone."
While there were never confirmed reports of the film ever being considered to be scrapped completely, the debate did exist between reshooting what was already filmed in order to utilize the footage Walker had already shot and completely scrapping the existing film and starting over.
Irrespective, choosing either option would mean seriously delaying the movie, which has already been on an accelerated schedule to hit the Silver Screens in summer 2014.
According to the recent reports however, "Filmmakers are working on a way to keep Walker's existing footage while retiring his character, ex-cop Brian O'Conner." It may takes weeks or months before they decide on how to proceed.