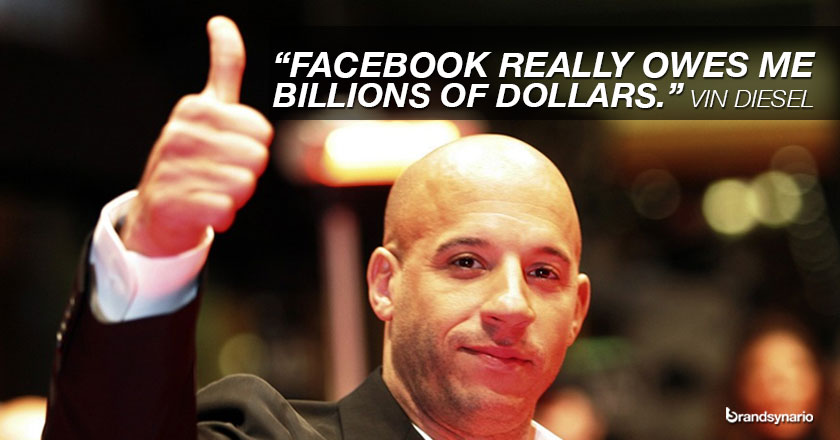 "Why is Vin Diesel So Popular on Facebook?" read a headline posted by many websites in May 2009, more than a month after the actor, signed up an account with the social network.
With 79 million Likes and counting "Fast & Furious 6" star, Vin Diesel is one of the most popular celebrities on Facebook. He has the eighth most-liked page on the social networking site. The action star got in the game early; therefore, he created such a successful online persona.
Diesel tells Entertainment Weekly in a new interview, "What Facebook didn't realize is something very big was about to happen, and that was — for the first time in history, and it's kind of a fluke they didn't see this coming — when I jumped on that page in April 2009, I started talking to people in the realest ways."
The 45-year-old actor continues, "So, when I had started my page, the only person that had a million fans was Barack Obama. Because it was first-quarter 2009, and he'd just got elected as President, because of social media," Diesel explains. "So, when I started talking to the fans, I became the No. 1 page in the world over Coca-Cola, huge companies. And it was only because I said: 'Hi, guys, I love you.'"
The fact that he takes time out  to interact with fans even if it's only for a few minutes each day has done volumes for his rep on the social network.
The idea is a simple yet a great lesson for all the brands out there – authentic communication usually wins out over boring, boilerplate content. At least if one is looking to maximize his audience on social media sites.
"Facebook really owes me billions of dollars," he jokes.