A recent accident on Canal Road in Lahore has left many appalled, shocked, and horrified. Here's all you need to know about it.
The Accident
This accident is going viral on all social media platforms because of how terrible it is. Videos show a white Range Rover first parked on the left side of the road while traffic moves as usual. In no time, one hears a crash, a lot of clamours, and only screams of a man.
The video then shows the Rover on the opposite side of the road with a man stuck underneath the back wheels. He's screaming asking for help and the driver of the Rover also jumps out. Almost immediately traffic starts collecting. Many also rushed to try and lift the car to help the man out.
What Is So Appalling?
Accidents happen all the time and sometimes, as the word suggests, they are an accident. However, the way people react matters a lot. They should have the decency to help the injured.
Yet, the driver of Range Rover had no morality or ethics. It appears from the videos he was drunk as he kept making strange gestures. Then, he also got inside the car and sped away with the motorcycle still stuck under his wheels.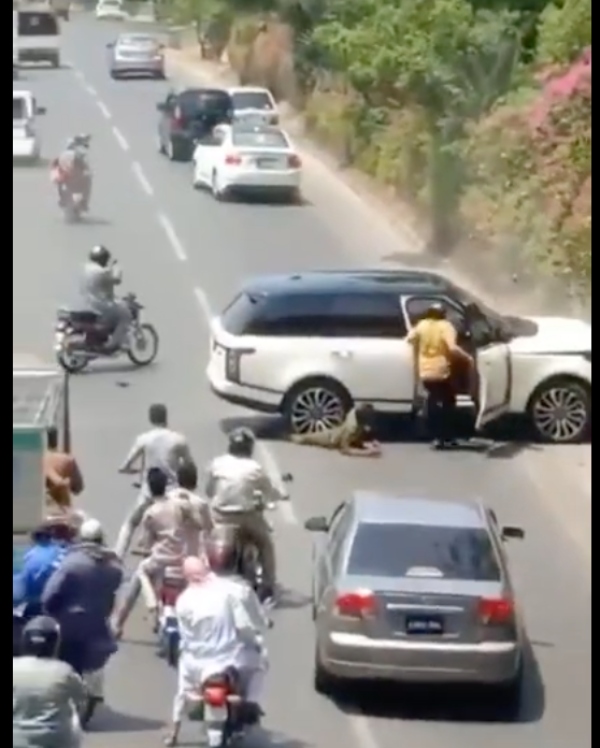 Even in doing this, many people ran out of the car's way as even they could be hit. Have people lost their conscience altogether?
Call it Karma
Call it Karma or whatever but the driver of the Rover got what was coming to him. He kept driving recklessly all the way to Barkat market from Canal Road with the motorcycle stuck underneath.
View this post on Instagram
Since the motorcycle was creating a lot of friction on the road and its petrol was also leaking, a fire engulfed the car. The pictures after the Rover are beyond imagination. They are just as horrifying as the incident before.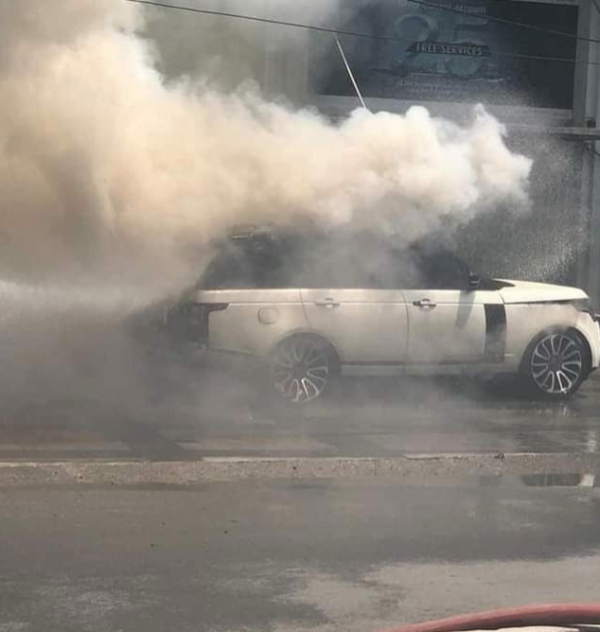 What Kindness Can Do
In this case, the victim may have two fractured legs and have lost his motorcycle. One can only imagine how much people save to purchase any vehicle and this man lost his.
Additionally, the Range Rover driver also lost his car. The difference? He came out scratch-free and can afford another car, if not the same.
If only the driver of the Range Rover had stopped, helped the motorcycle man to a hospital and not tried to fee the scene, both would be better off.
Stay tuned to Brandsynario for the latest news and updates.