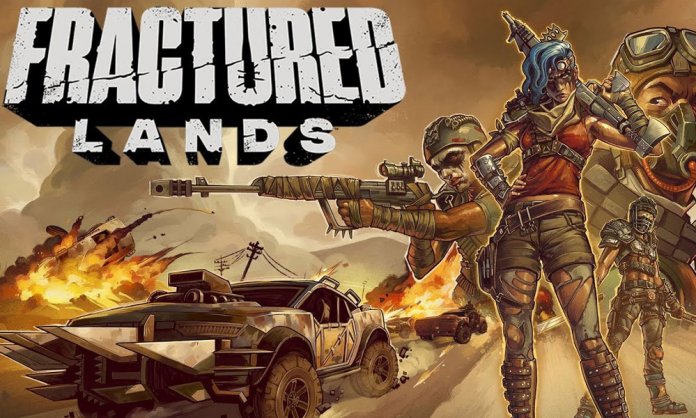 Story-driven experiences "Radiant One" and "Anamorphine" launch the same week as the action-oriented "Titan Quest" remaster for the Switch and "Chasm" on PlayStation and PC, while "Fractured Lands" gives the Battle Royale genre a dusty post-apocalyptic makeover and "Yakuza 0" makes a franchise debut on PC.
Radiant One
For iOS, Windows PC from July 30. Xbox One edition announced for August

[youtu.be/wtuPcrSdWpo]
Lucid dreamer Daniel finds that his imaginative adventures are being influenced by something outside of his control; time to figure out what's really going on in this short-story adventure.
Anamorphine
PlayStation 4 and PC (with HTV Vive and Oculus Rift support) from July 31

[youtu.be/cf5TTHbQMgg]
A textless, speechless blend of surreal memoryscapes supported by a string-led soundtrack, in which main character Tyler explores fragments of a relationship with his wife, a cellist, exploring themes of guilt, depression, recollection, and perhaps recovery.
Titan Quest
For Nintendo Switch from July 31

[youtu.be/kMOr5tTAUD0]
That all-time great franchise of the isometric action RPG genre, "Diablo," is currently absent from the Nintendo Switch, but "Titan Quest" — set against a backdrop of greek mythology, and taking in Egypt and China for those that adventure onwards in solo or local and online co-op — might just be the next best thing, though consider also "Victor Vran" and that, though "Titan Quest" was well received on mobile, it had issues at launch on PS4 and XBO earlier in 2018.
Chasm
For PlayStation 4, Windows PC, PlayStation Vita from July 31

[youtu.be/9BL162RQXKg]
Descend the caverns below a mining town as a rookie knight, and discover the supernatural horrors lurking in six distinct areas beneath in this procedurally-generated product of a 2013 Kickstarter campaign. Launches July 31 on PC (Steam via the Humble store), PS4 and Vita.
Fractured Lands
For Windows PC from July 31

[youtu.be/mgrPwvG9xtQ]
With more than an echo of Mad Max dustbowl survival about it, this last person standing title enters the Battle Royale arena with cars, off-road motorbikes, fuel shortages, and on-foot stalking, scrambling and shooting.
Yakuza 0
For PC from August 1

[youtu.be/ogdFbAux39o]
Have you played a "Yakuza" game yet? "Grand Theft Auto" might have the worldwide fame but "Yakuza" has long been ploughing a similar furrow of open-world criminal action and adventure, landing towards the more optimistic end of the spectrum. This 2015 prequel launched on PlayStation to a fantastic reception and is the franchise's PC debut, with a remake of the original "Yakuza" to follow.