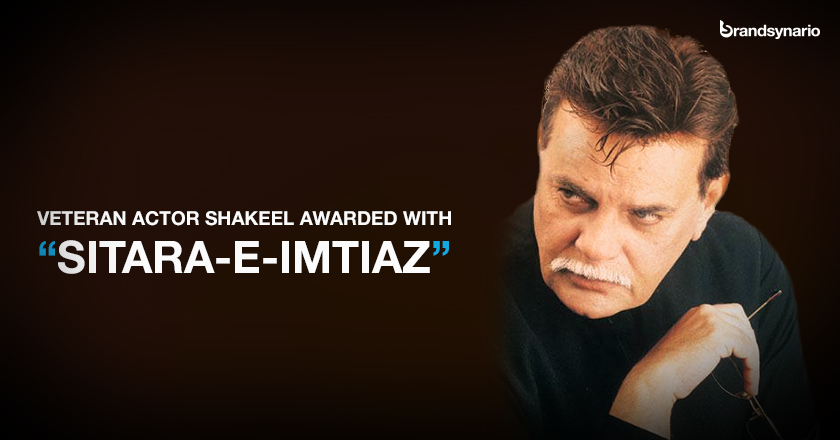 94 views
Actor Shakeel aka Yousuf Kamal (now a designer as well), has been awarded the 'Sitara-e-Imtiaz' on March 23rd at the Investiture Ceremony held at Aiwan-e-Sadr, Islamabad.
The famous actor belongs to a family of lawyers and army is the only one to have entered the show business. Best known for his roles in 'Uncle Urfi' and Mehboob Ahmed in the PTV classic 'Aangan Terha'; he was a regular stage performer since his college days in Karachi.
Shakeel received a Pride of Performance Award in 1992.
The actor first got into television because of a neighbor who was a producer looking for artists for his serial. He has also worked in many other popular serials including Zer Zabar Pesh, Uncle Urfi and Parchaiyan with Roohi Bano, Shehla Ahmad and Sahira Kazmi respectively.
Also known for his philanthropic activities, the actor has been featured in three feature films – the first called 'Honehaar', the second 'Jinnah' in which he portrayed Liaquat Ali Khan  and the third being 'Traffic' which was shown on BBC's Channel Four.
The actor is also a designer with his own brand called 'Shakeel's'.