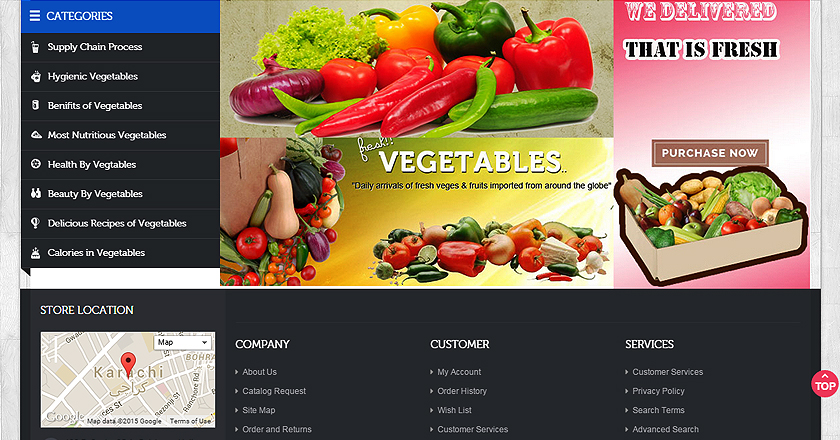 Every other day you see a bunch of new ventures, many new Facebook pages advertising their wares – usually clothes, jewelry, shoes etc. And let's be honest, who has the time to actually go out and buy these things?
Amongst the hustle & bustle of new startups, Vegefresh stands out as an online portal that allows you to order vegetables and have them delivered to your home!
Just think! No more going to the sabzi wala, no more bargaining, no more stress of getting the vegetables on your way home. No matter where you are, with just a few clicks you can have your groceries delivered home.
Promising to provide quality products at comparatively lower prices, within the specified time period, Vegefresh's objective is 'To provide a delightful buying experience to our customers and giving quality products at lowest possible rates.'
Why Online Vegetables? With the advent of technology, it is only natural that people would come up with a plan that allows for customer comfort, a peaceful & relaxed mindset.
A special 10% discount has been offered & minimum order has to be of 300PKR for these guys to deliver.
The website is still under construction and it appears that they have started working via email (info@vegefresh.com.pk) & telephonic services (111-111-833).