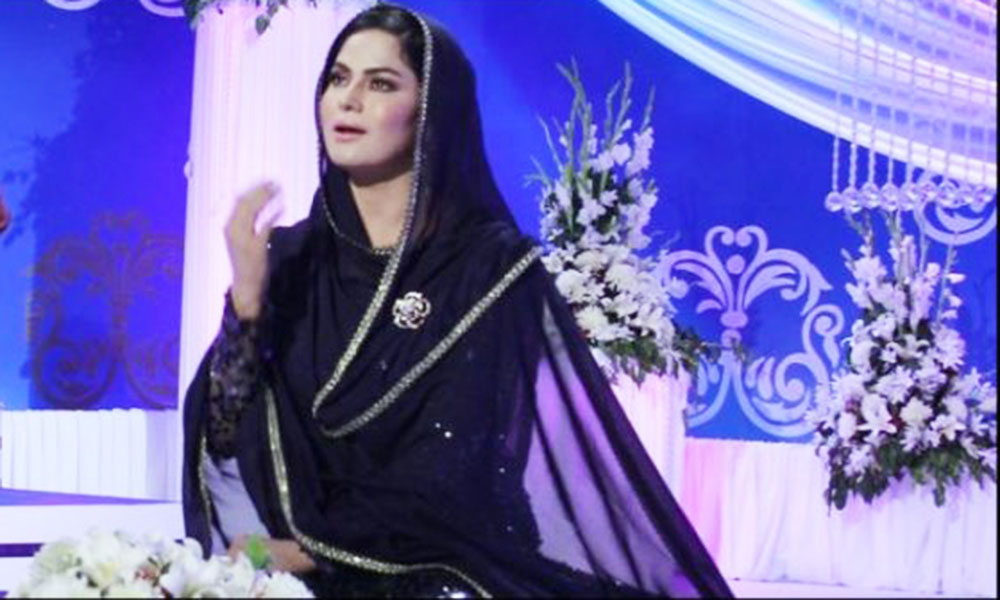 After bidding farewell to the entertainment industry, the ex diva Veena Malik recently recorded the famous Qawwali 'Ya Hayyo, Ya Qayyum' in a studio, in collaboration with renowned Qawal Sher Miandad.
Along the years, Veena Malik has managed to make some head turning headlines in the Pakistani, as well as the Indian media but for all the wrong reasons.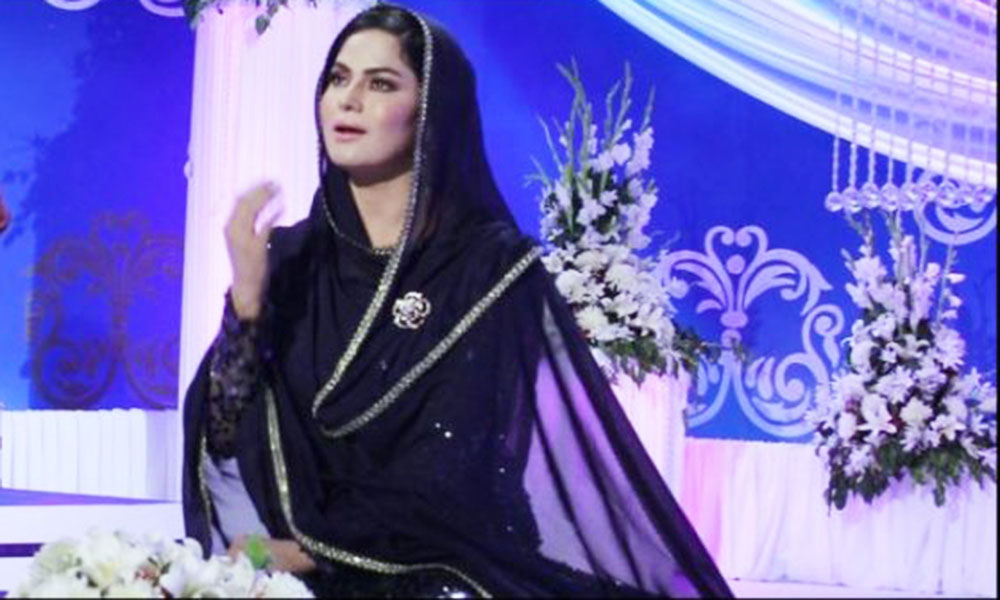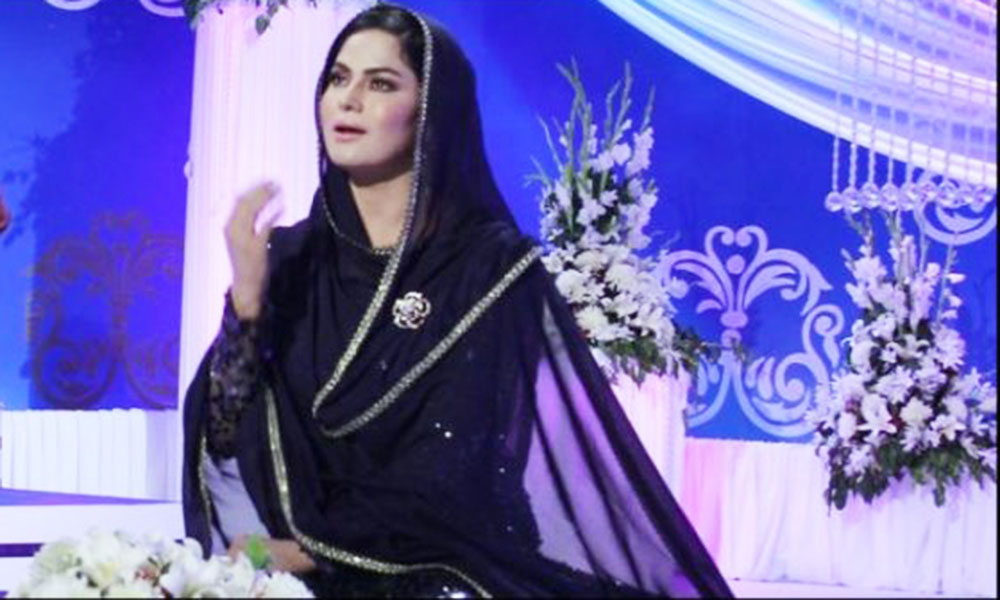 She had been in the news for her bold photo-shoots, her relationship with Ashmit Kapoor and her scandals during the popular show Big Boss.
It seems Veena Malik has found her new place in the television industry ever since she hosted a Ramadan show a few years ago, where she also recited a naat on local television channel. Probably that encouraged her move for a 'Qawali'.
Watch Veena Malik's Naat video below:
The sultry actress starred in a Punjabi film Pindi Di Kurri. Despite signing many Bollywood films, she is still considered, as a B-grade actress in the world of cinema.
The Qawali video is all set to release in the holy month of Ramadan this year, according to the producer, Qaisar Nadeem Guddu.
Moreover, Veena Malik and hubby Asad Bashir, are planning to do something special this Ramadan. The husband-wife duo have recorded a hamd with the famous qawaal Sher Minded Khan Fareedi.
The idea for this collaboration came to producer Qaisar Nadeem, who approached Asad Bashir.
"In school, I used to recite naats and hamd," recalls Bashir. "When Qaiser bhai told me that Sher Miandad will be involved, and Veena as well, I thought it'd be an opportunity for me to work with Sher Miandad sahab and this is a chance I should not miss."
Veena Malik was ecstatic to be a part of this project, "I was thrilled and said 'of course, please arrange a meeting."
Stay tuned to Brandsynario for more updates.
Contributed by Abeer Anwaar