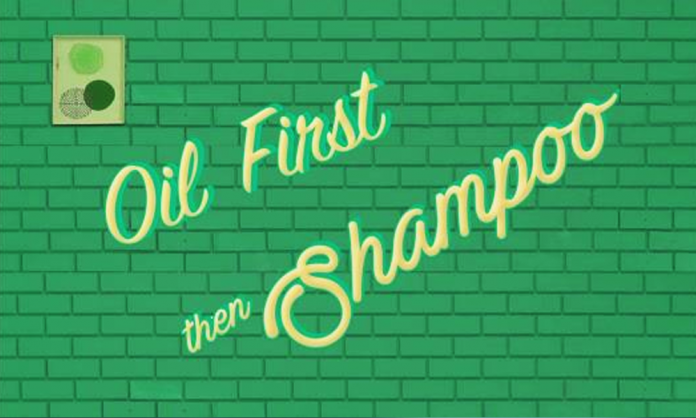 Advertising campaigns when executed correctly demonstrate that there are creative minds in the marketing departments who focus on the fact that it is the strategy of campaigns that matter as they have a direct impact on the well-being of the product.
Advertising is often considered an expense and marketing may not be given the priority it deserves.
However, once in a while you come across campaigns that revive your belief in the industry.
Marketing – Strategy done right!
One of Pakistan's most well-recognized hair care brands, Vatika, tried a new approach with their new campaign, OilFirst.
The marketing for the brand indicates that their campaigns are not mindlessly created but rather they strive to learn about the product as well as the habits of their potential consumers.
Knowing that the shampoo market of Pakistan is booming with numerous brands cutting into the budget pie, they chose to address the entire market through their hair oil rather than targeting a small market share
Who to target?
It is a fact that for most women oiling is a part of the hair care routine. Using that to the brand's advantage, Vatika decided to target all shampoo consumers by using social media in its 'Oil First, Then Shampoo' campaign.
They instructed all consumers to post a picture of any shampoo ad on Instagram with the hashtags #oilfirst and #vatikafirst and they would thereby automatically register for a reward. The winners would be given natural hair care products along with a curling iron.
How to target?
Various influencers and celebrities took part in this campaign as well. They shared their stories of oil first, then shampoo where they stated that oiling before shampoo is the perfect way to get flawless hair as opposed to investing in a hefty amount of products and creams for the hair.
Having celebrities share their own hair problems personalized it for their fans showing them the human side in the life of celebrities who have the same struggles as them.
Measuring the effectiveness
The campaign was measured for its effective utilization based on a number of things. Firstly, they targeted the entire shampoo market, not as a rival rather as a complementary product that goes with every shampoo.
Secondly, they reached consumers of most shampoo brands as they got tagged in the shampoo ad posts. Thirdly, the huge fan following of the influencers and celebrities on Instagram and Facebook created a ripple effect in the campaign.
And lastly, let's not forget the charm of winning a gift. The whole campaign was innovative and clever whilst delivering the required message and getting the most audience.
Vatika with OilFirst became the brand that demonstrated marketing needs to be creative and strategic rather than wasting budgets to contribute positively to the brand.
It's effective as long as it's strategic!