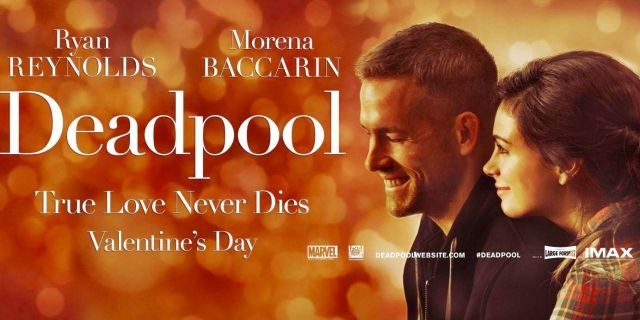 With "The Choice," "Hail, Caesar!" and "Pride & Prejudice & Zombies" in cinemas, it would seem that all the more obvious, feelgood Valentine's movie options have already been released. So what's fresh out in US theaters for February 14th? A mostly R-rated selection, including comedies "Deadpool," "How to be Single" and "Zoolander No. 2."
See the movies releasing on 14th February below:
Deadpool
At one point, Deadpool presented itself as a real deal Valentine's smoocher — if only for a moment — but even if it's not a Ryan Reynolds romcom in the traditional sense, this R-rated Marvel action film might be just the ticket for those seeking a bit of violent cultural deconstruction on February 14th (or whenever). Pre-release buzz predicts a strong opening weekend and good prospects for the rest of the month, thanks in part to canny, atypical marketing, in keeping with Reynolds' main character.
Trailer:
How to be Single
Robin (Rebel Wilson of "Pitch Perfect") makes it her responsibility to teach Alice (Dakota Johnson, "Black Mass") the art of singledom in the immediate aftermath of a painful break-up. Cue a calculated exploitation of traditional male-female gender roles as the pair, and their pals, look to make the most of New York City's elegible bachelors. Rated R for language and sexual content.
Trailer:
Zoolander No. 2
Fashion model spoof Derek Zoolander is back, this time tasked with uncovering a dark conspiracy that threatens the lives of the world's most beautiful. Ben Stiller, Owen Wilson and Will Ferrell are among the returning cast, now joined by Penélope Cruz, Kristen Wiig and Benedict Cumberbatch. The question is, has Zoolander still got what it takes or, 15 years on, is he just a little too stale? Whatever the case, Valentine's Day is, for Derek and pals, better known as "Valentino's" Day.
Trailer:
Touched With Fire
"Deadpool" and "How to be Single" aren't the only R-rated releases this Valentine's week. Katie Holmes stars in a tale of psych ward romance, a pitch that has many anticipating a performance to equal one of her career bests from 2003's "Pieces of April." She plays opposite Luke Kirby ("Rectify"); newcomer Paul Dalio directs this limited release exploring connections between mania, genius and attraction.
Trailer:
Where to Invade Next
Documentarian Michael Moore is back with a release timed to coincide with the US presidential election primaries. It would seem that the director is a bit in love with Europe, as he compares selected aspects of life in Italy, France, Scandinavia, Slovenia, Germany and Iceland with the US experience. Also rated R due to language, violence and some nudity.
Trailer: