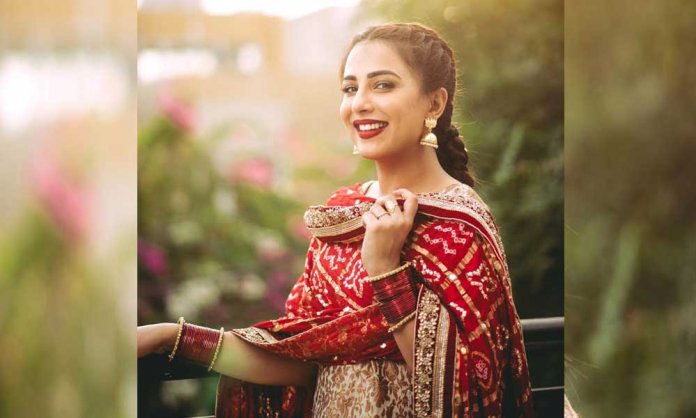 Every individual has freedom of speech. With social media's popularity, we now witness the masses using social media as a platform to catharsis.
From a layman to celebrities, everyone wants to share their stances on anything popular or significant.
Such an actress who's popular for using social media to express her views is the "Bewafa" star, Ushna Shah.
Recently she expressed her views about singer Adnan Sami in a tweet while praising his voice.
Listening to #ayekhuda by @AdnanSamiLive & feeling profoundly sad at his sentiments towards Pakistan. You sir are a special gift from God, you've been given a divine talent, you should be a vessel for love, not divide.

— Ushna Shah (@ushnashah) November 13, 2019
To her response the singer Adnan Sami wrote, "My dear, I love & respect everyone who loves & respects me regardless of country, caste or creed, Love."
My dear, I love & respect everyone who love & respect me regardless of country, caste or creed.. Love..💖🤗

— Adnan Sami (@AdnanSamiLive) November 13, 2019
To the above tweet of Shah, some users were quick to react with some of the below responses:
Given to select between talent and one's affection towards his/her motherland, I prefer later as talent alone and utilized by and for a hostile state is of no use in my opinion. 🇵🇰 first rest all later

— Qasim Faraz Ahmad (@QasimFaraz) November 13, 2019
Some people just straight up mocked Shah for her previous social media controversy.
Now Ushna will challenge Mardangi of Adnan Sami Khan to bring him on the right path like she did with the pizza delivery boy..😁😁 @nidkirm

— Izhar Hassan (@IzharHassan14) November 14, 2019
And another one…
Didn't god divide the sub continent? 🙂

— Moe (he/him) (@moidalam) November 13, 2019
The actress Ushna Shah had landed in hot waters not too long ago after her tweet regarding a few 'sexist' and 'demeaning' comments she made about a delivery guy went viral.
"Marrd banein", "aap ek chaar saal ki bachi nahee hein", "mardaangi peida Karein" – some of the sexist & demeaning things I said 2 my 2:30AM Pizza delivery guy 2 convince him 2 bring pizza inside as I held my barking & growling Pitbull back.

— Ushna Shah (@ushnashah) October 13, 2019
The Bashar Momin actress later pointed out that she only tweeted about it to have a conversation regarding how 'society functions on fragile masculinity.'
There's no doubt that Ushna has a long way to go but with the work that she is opting for lately reflects the potential she possesses as an actor. With a pretty face and brilliant acting chops, Ushna will reign over the TV industry pretty soon.
However, Shah does seem to be finding herself in situations where the masses do not hesitate to lash out.