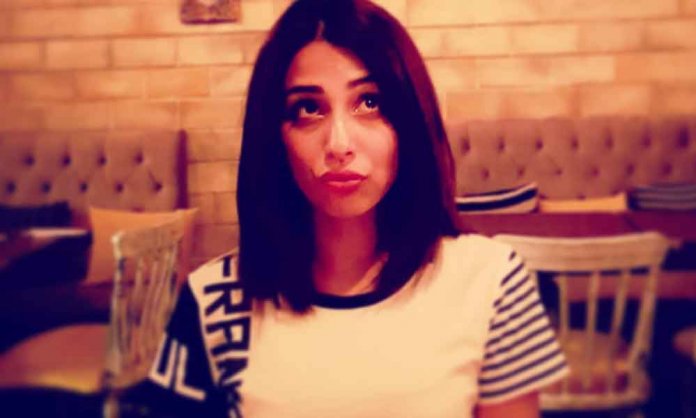 Ushna Shah is among those celebrities who are pretty active on social media and has frequent interaction with her fans and followers.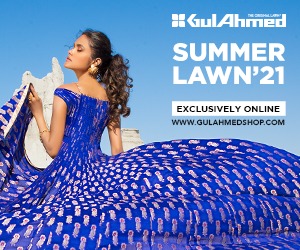 Famous for her role in Bashar Momin, Ushna can currently be seen in an ongoing drama Balaa on ARY Digital.
The young actress has seized all the attention on Twitter once again, but this time for all the wrong reasons!
The chain of furious Tweets started when a critic called out Ushna's character in Balaa 'pathetic' and how she has stopped watching this drama.
I had stopped watching it after 6 r 7 episodes..Balla (Ushna) is pathetic seriously 😒

— AttiYa…🇵🇰 (@AtTea_Shiq) November 26, 2018
Well, it might have been just another day when someone criticized a celebrity on the internet. But Ushna lost her cool when the comment caught her attention.
While she was quick to reply to the hater, her comeback triggered an ugly war on Twitter!
No, your mom is.

— Ushna Shah (@ushnashah) November 29, 2018
A series of hateful comments began against Ushan, but neither did she stop replying nor did her critics!
Here's the thing. You can TAG me & call me "pathetic" & then cry like a whiny little B when u hear something back? Attacking celebrities is a norm but sometimes a slap on you trolls is necessary. Something yo mama should have done. Go cry to her u sad lil troll.

— Ushna Shah (@ushnashah) November 29, 2018
The actress made it clear that it's normal to come across critical comments but some of them need a reply, or in her words a "slap",  to shut them down.
The Twitterati clarified that it just a review on her role in Balaa and was not meant as a personal attack.
Oh… really… she was only talking about a character played by u.. infact that was a positive impact.. that u have played that chracter so well… but u take it personally… common sense is not very common na… if her mom.. than what about urs..hannnnn

— Heer 👑 (@Mubi_Heer) November 29, 2018
But oh boy, Ushna was on fire with her angry tweets!
Why do u keyboard warriors forget that celebs are humans. Critique is one thing but personal attacks are never warranted. If you can dish it, learn to take it back or STFU. #sorrynotsorry #learnsomemanners

— Ushna Shah (@ushnashah) November 29, 2018
The war against Ushna continued in full swing and it seems that the dramatic episode has lost the starlet a few fans.
Celebs are humans but they DONT have any authority to humiliate someone's parents like this. Learn some manners, Ushna

— Blue Steel (@vmorghulis1860) November 29, 2018
Baji Ap to bari badtmeeez nikli hain 😆😅

— Maryam ❣ (@friesbeforguyx) November 29, 2018
No matter who was right and who was wrong, this ugly exchange of words between a celebrity and followers doesn't portray a healthy image.
We can learn to be more polite when it comes to criticizing someone for their work and likewise, celebrities should know how to handle the criticism and reply in the right way.
Ushna Shah & Sonya Hussain Lash Out at Pakistan's Female Airport Security Staff!
Stay tuned to Brandsynario for more updates and news!
The article was first published on Very Filmi.