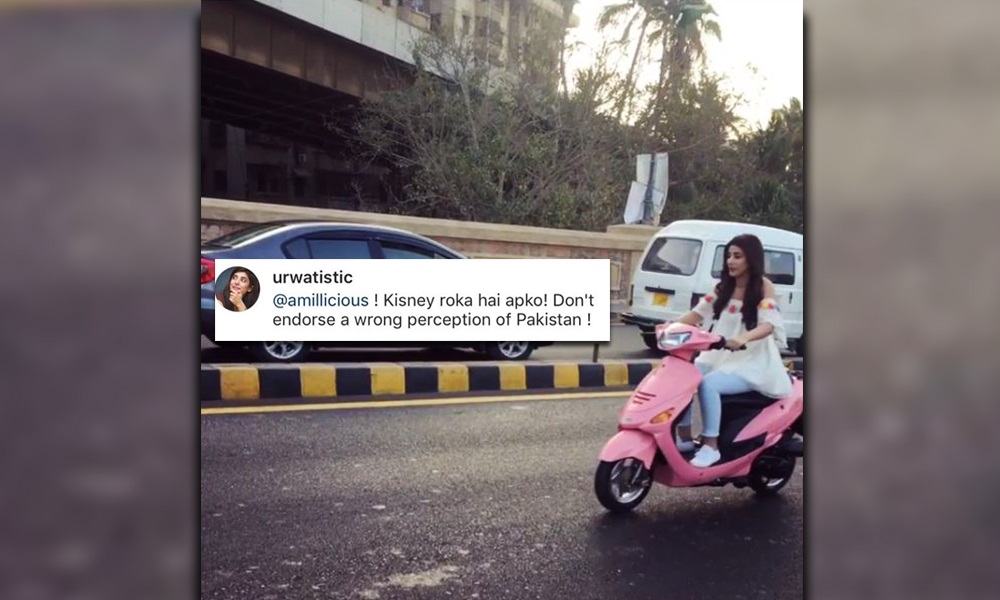 The bride-to-be, Urwa Hocane has always been on a mission to break norms in Pakistan. With her power-packed role in Udaari, the starlet has risen as a symbol of empowerment for women of the nation. And now, the elder Hocane is smashing stereotypes by fearlessly riding a scooty on the streets of Karachi!
Our darling diva appears so brave and independent as she rides a cute pink scooty! We wonder what is she up to.
Is she turning into a biker babe for a scooty brand? Maybe she is shooting for a women empowerment campaign. Or it can be a stunt for her upcoming movie!
Watch Urwa Hocane travel around town like a boss on her sassy scooty!
 Of course, some people were bound to roll their eyes and troll Urwa for giving the women of Pakistan empowerment goals!

But our supergirl had the perfect reply to shut them up!

Yet again, the Udaari actress has given us a reason to love her even more. She never shies away from giving out the message that Pakistani ladies have it all to take the lead and chase their ambitions.
More power to the Hocane haseena! You go girl. Can't wait to know what surprise Urwa has planned for us this time. 
Stay tuned to Brandsyanrio for more updates.