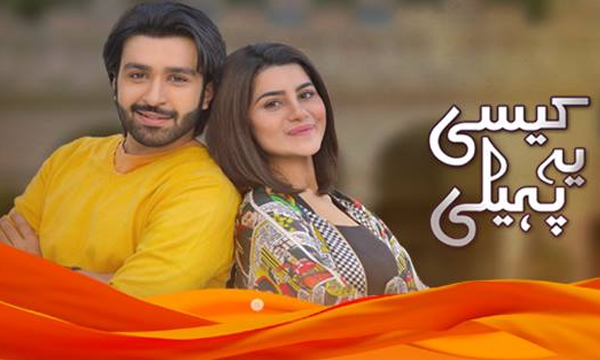 Down to its episode 11, Kaisi Yeh Paheli continues to make our Mondays better! What is more, we are loving the sweet and sour pair of Sohai Ali Abroo and Ali Rehman! Their chemistry is one of the main reasons the drama is worth a watch!
THE STORY SO FAR
So finally, Milli and Sameer take the ailing Farhan to Malaysia. Sameer's mind is at ease as he believes Farhan's operation will be a success. But the heroine seems anxious. (Somehow, the grandeur of the hotel erases her anxiety, she calls back home and says that she is VERY happy!)
Over the passing episodes, we see Milli and Sameer getting closer as friends.Their bond is getting extremely strong. Milli claims that Sameer is now an excellent friend of hers and Sameer believes that Milli is a blessing for him and his family. Well, we all know this was bound to happen and we are quite happy about this change of events!
Meanwhile, Javed has decided to leave without Madeeha and Saniya to establish a business first and then call his family. On the other hand, Milli is destined to marry Sharaz, the moment she returns from her trip. Nazish continues to daydream about Sameer. She won't give up on him for sure.
But the twist in the episode was Farhan's condition deteriorated during operation. Yeap, we were not expecting that!
Next Episode
The upcoming episode will show an intense discussion between Milli and Sameer! And yes Farhan is going to die!
Review
Despite some really ideal scenarios, the drama's storyline is quite close to reality! It sports a serious tone most of the time, but its blend of light-hearted humor keeps us riveted to the tale.
Sohai has so far been awesome with her comeback drama. Her role in Kaise Yeh Paheli is quite different from the old characters she has played. Thus, it is good to see her in an all new persona.
On the other hand, Azfar's acting is on-point as usual. He keeps a check on his love equation with Sohai. Now, we really want to see them united in the drama.
The drama airs every Monday at 8pm on Urdu1.
Kaisi Yeh Paheli Urdu1 Drama Review: Sohai Ali Abro Nails Her Television Comeback!