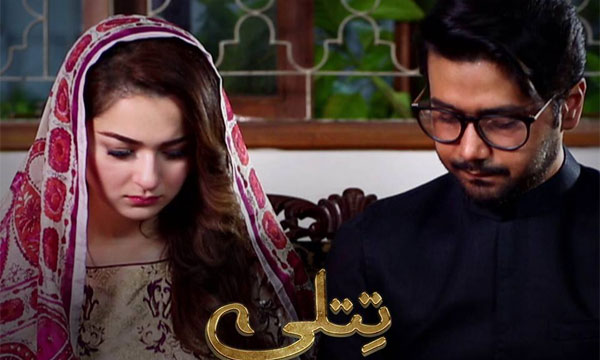 588 views
Urdu1 has yet again churned up a story that is an eye-opener and exposes the harsh reality of life! Titli is a drama based on real life events, it rightly depicts how people judge a book by its cover and the way a person's inner beauty gets suppressed by the materialistic demands of our society!
Storyline
Titli opens up with a scene that rightly portrays the character's true nature. Naila played by the beautiful Hania Aamir is a self-obsessed, selfish girl who has romantic feelings for her cousin, Zimmi. Her younger sister, Zara is sweet, caring and has a selfless nature.
https://www.instagram.com/p/BOzc9lUjzsL/?tagged=titli
The male lead is played by Ali Abbas as Ahmed in the drama and he has a brother Amir, they belong to an influential family. Ahmed is dark-skinned and extremely conscious about his appearance. This complex has become a hindrance for him in his personal life and workplace where he believes he is incapable of leading.
Through a neighborhood "Rishta Aunty", Naila is introduced to Ahmed's family, his mother and brother force him into considering Naila for marriage and they ultimately go to her house with the proposal. Naila doesn't like Ahmed due to his average looks. In an attempt to get rid of Ahmed, she goes on to confess her undying love to her cousin Zimmi and proposes marriage to him. Zimmi turns her down explaining that he does not feel the same way about her and would not be able to fulfill her demands.
As episode two progresses, Naila's parents and brother are adamant on getting her married off to Ahmed as soon as possible. Naila then tries to plead with Kashif for marriage- he is a man she has been friends with for over a year. Her plan backfires as he shows absolutely no interest in her!
Nayla & Ahmed get engaged!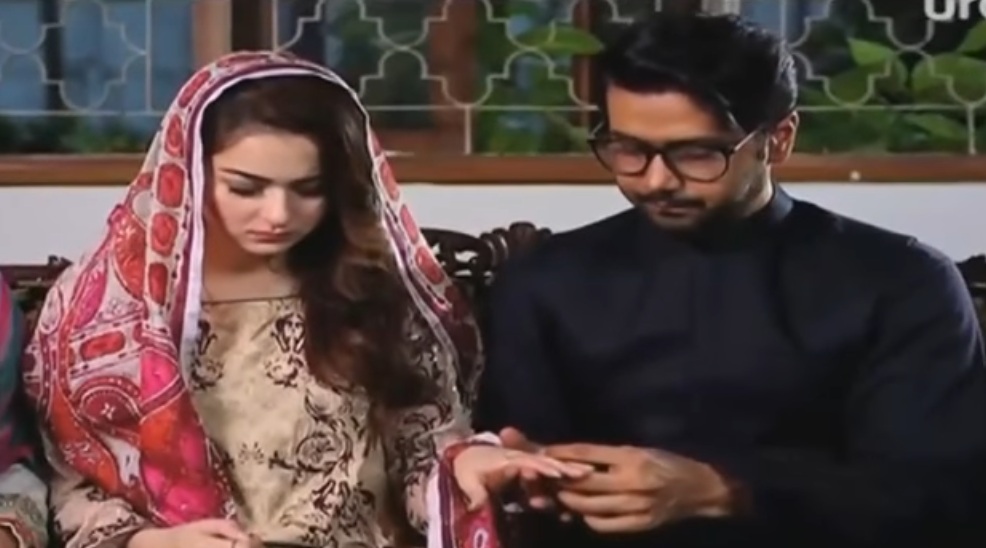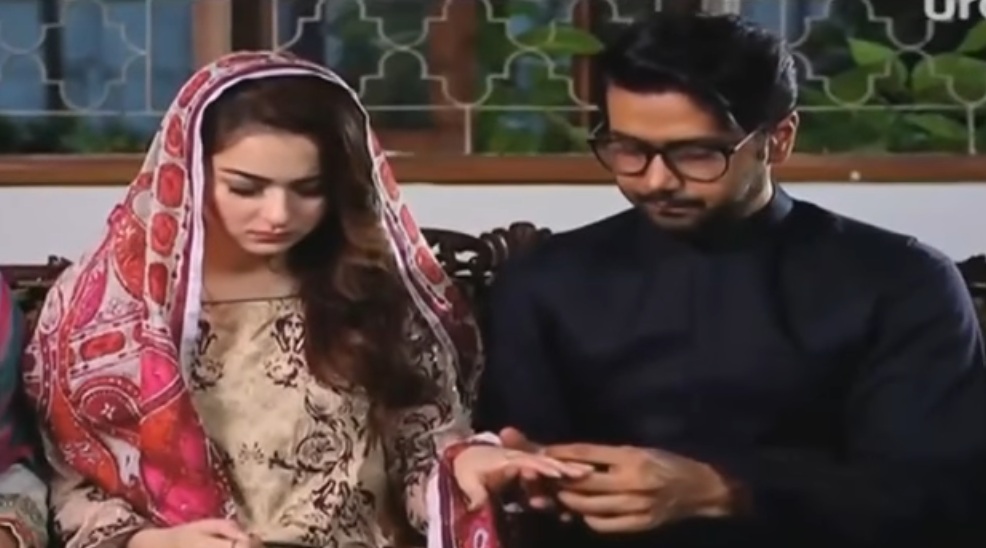 Things go according to the wishes of Naila's family and the two get engaged. After the engagement, Ahmed feels self-confidence has been restored thanks to his fiancee while Naila, on the other hand, feels stuck in a relationship she has no intention to keep.
The second episode ends with a bang when we're left with a twist in the story! Zimmi now tells Naila that he would like to marry her, we are left with wondering how Naila will now respond to this new found proposal.
Titli is a drama that has potential to entertain and give a sound message to its audience. The cast is popular and the characters are highly talented. Let's all hope that it certainly goes on to please and is an eye-opener for all who watch!
The drama Titli, airs on Urdu1 every Friday at 8:00 pm.
Andaz-e-Sitam Urdu 1 Drama Episode 1 Review: Wamiq & Ayat's Story Will Shed Light on a Taboo Topic!
Stay tuned to Brandsynario for latest news and updates!