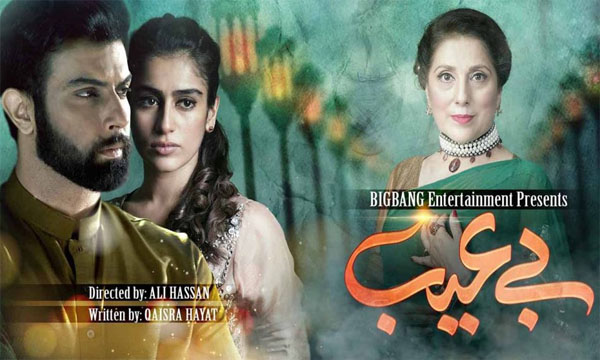 Penned by Qaisara Hayat and directed by Adil Hassan, Drama serial Be Aib premiered on Thursday, 4th August on Urdu 1 at 8pm. The cast includes Samina Peerzada, Noor Hassan, Alishba Yousaf, Maryam Ansari, Imran Aslam, Sheheryar Zaidi and Ismat Zaidi.
The storyline is quite apparent from the teaser but how it builds up to it's expected climax, seems to be worthwhile to watch.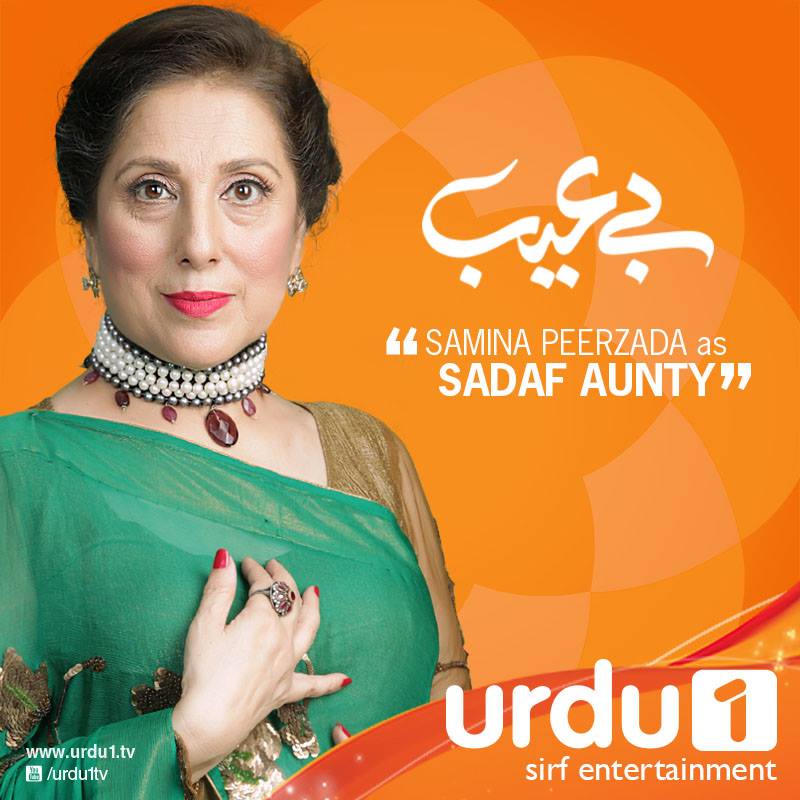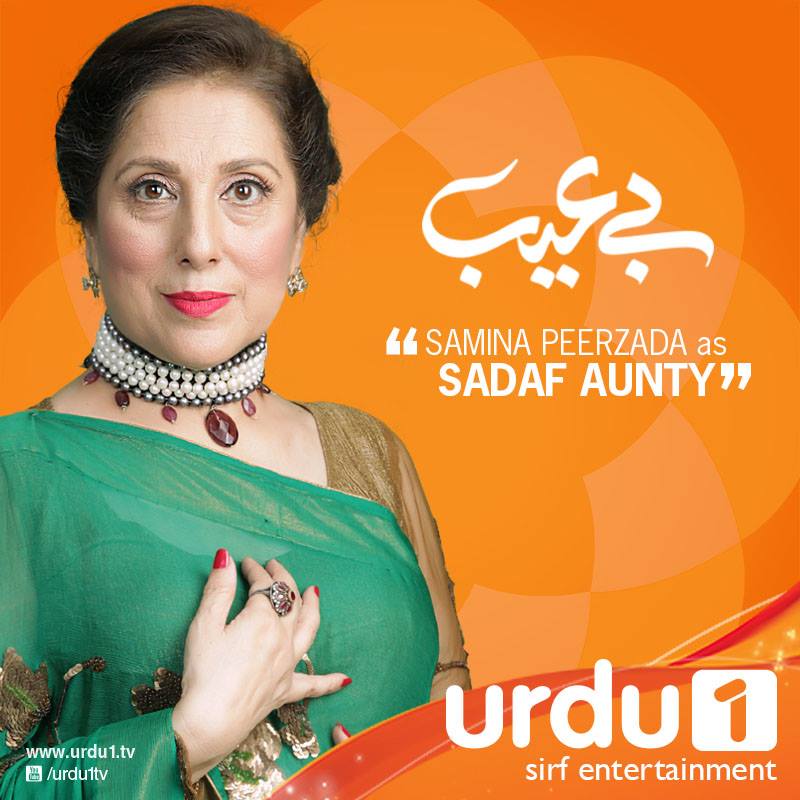 Th opening sequence started with a dazzlingly dressed to the hilt, Samina Peerzada as Sadaf, leaving her home in a classy fashion. The first episode gave the viewers a peek into the lives of three siblings, Shahana, Sadaf and Safi. Shahana has just purchased a luxurious house and has invited her younger siblings and their families. Both of these families arrive bearing gifts and are greeted by a warm Shahana.
As more characters are introduced, we come to know that Shahana is the eldest sister who has an only son, Taimoor who is going to get married to Sadaf's daughter, Tuba. It is a love match that has been happily accepted by elders of both families.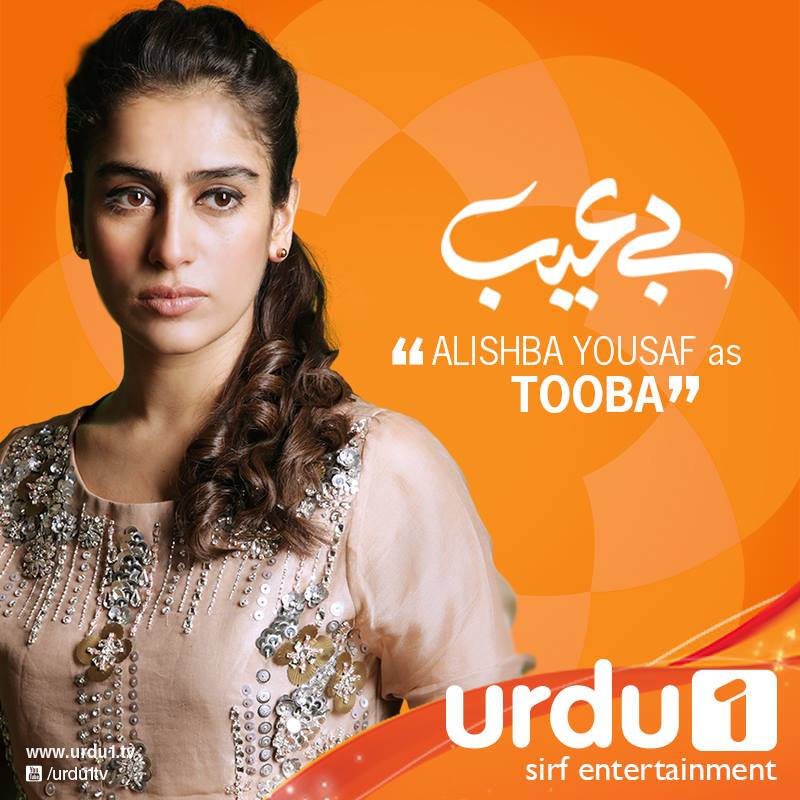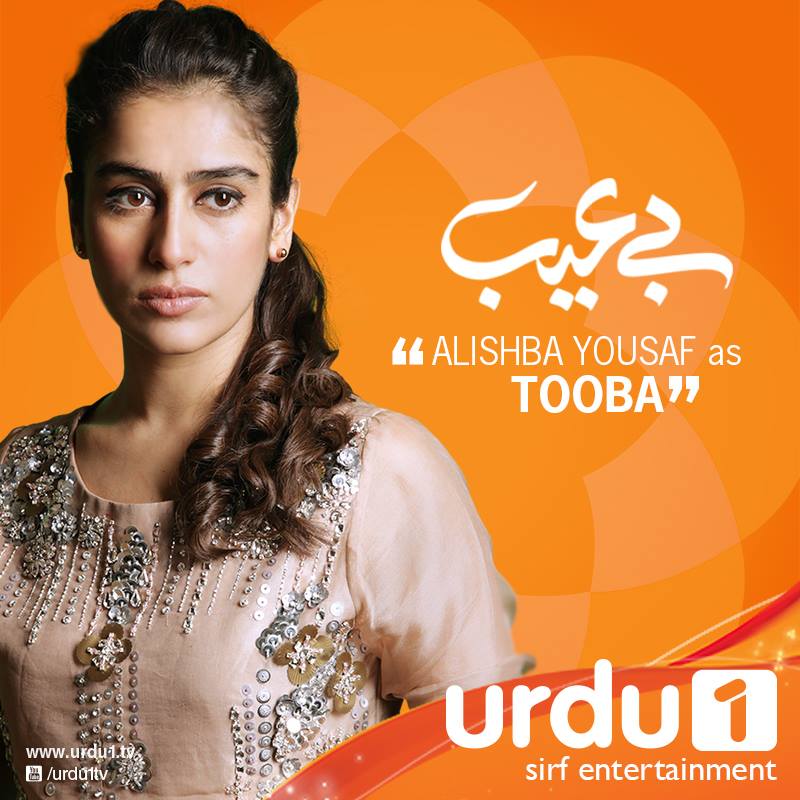 Sadaf's character is quite prominent as that of a spoiled, rich, elitist woman who seeks perfection in every aspect of her life. In doing so, she's manipulative and clever to make sure she gets her way all the time. As the drama progresses, we also get to witness that she had her sights set on Taimoor for her daughter, Tuba since the beginning, wanting to take all the credit for her foresight. She is also quite controlling when it comes to Tuba played by Alishba Yousaf.
Sadaf's extravagant living standards coupled with her high and mighty behavior is insulting for her younger brother and his family. She aims direct jabs at their choice of gifts and standard. His wife blames him for not making any effort to outdo his relatively rich sisters.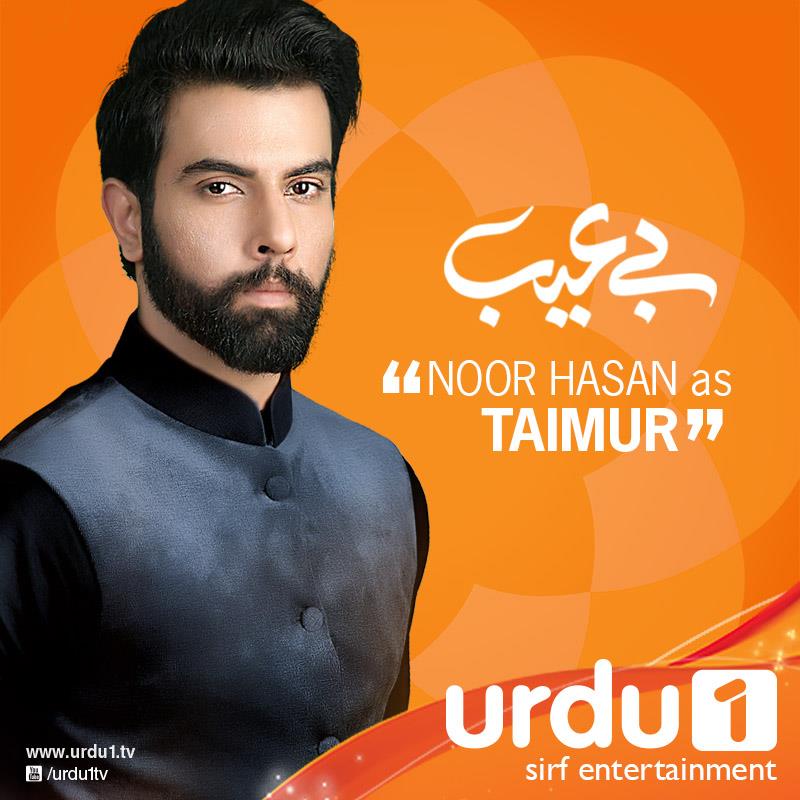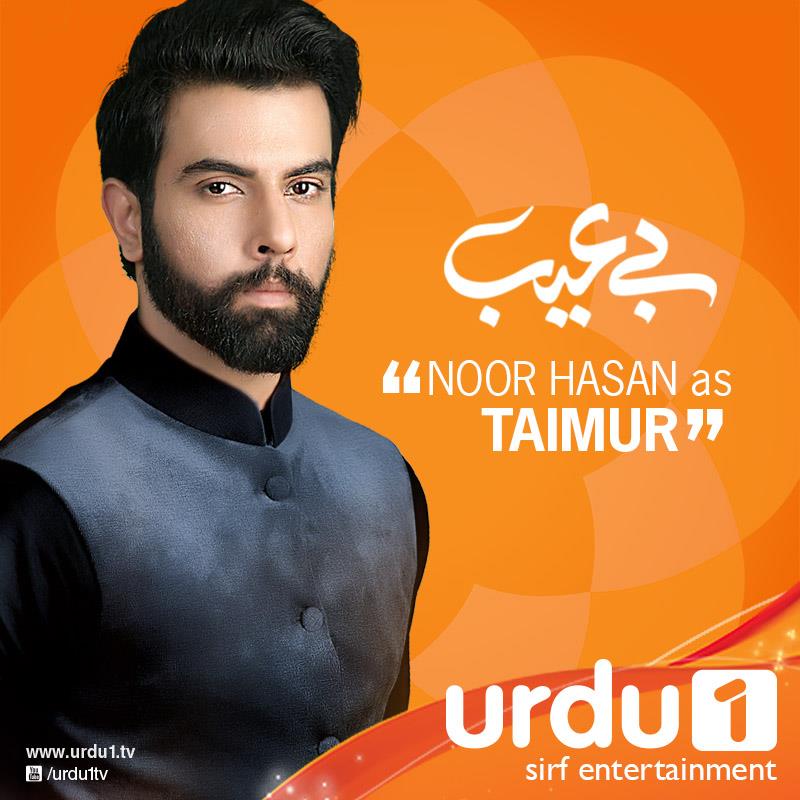 His daughter, Inayah who yearns to be Be Aib, is shown as someone who is deeply sensitive and affected by Sadaf's uncaring, self-absorbed and superficial attitude towards anyone she does not approve of. Her brother, Ahmed is smitten with Tuba who is promised to Noor Hassan's character Taimoor. By the end of the episode, Shahana is planning to surprise Sadaf with an engagement ring for Tuba.
The first episode introduces the viewers to the characters and the story will surely be taking off by the next episode.
Watch the teaser of the show here.