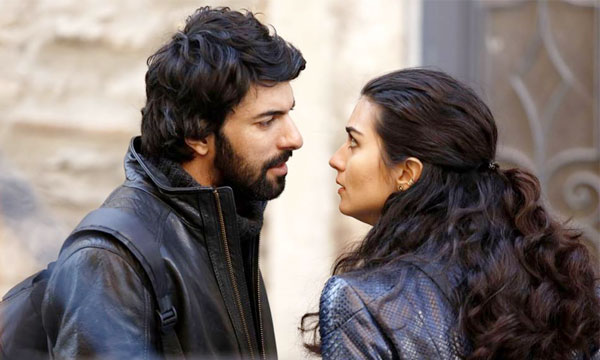 Urdu 1 has surpassed all its rival drama channels in average television ratings, leading in the time slot of 22:00-23:00 with its latest Turkish tale "Kala Paisa Pyar".
Statistics by Kantar Media reveal that Urdu 1 boasts a mighty rating roll of 1.19, while Hum TV follows with a TRP toll of 0.77 and standing third is TV One with an average viewership of 0.69.
Take a look at the average ratings of each channel between the time slot of  22:00-23:00.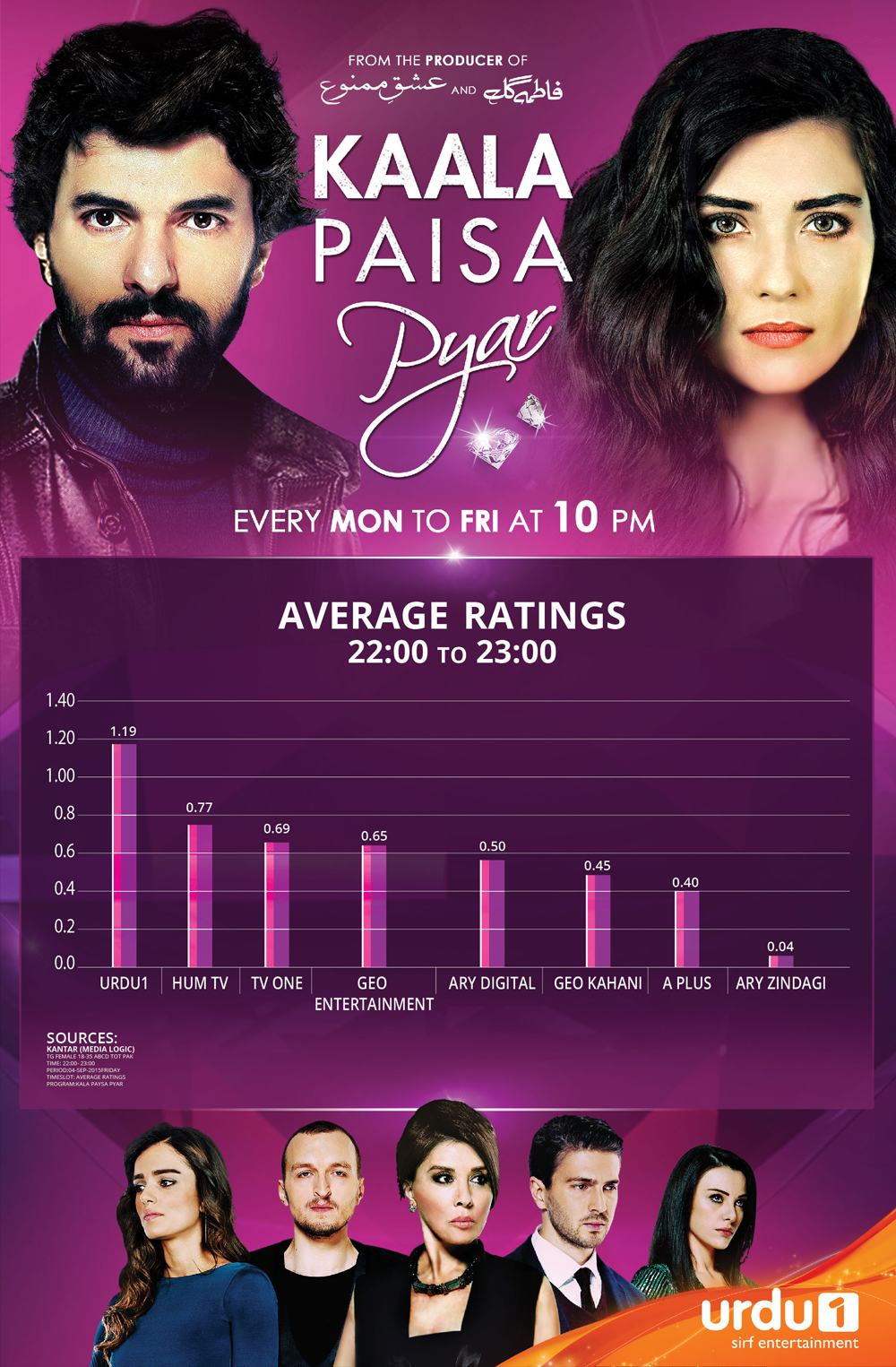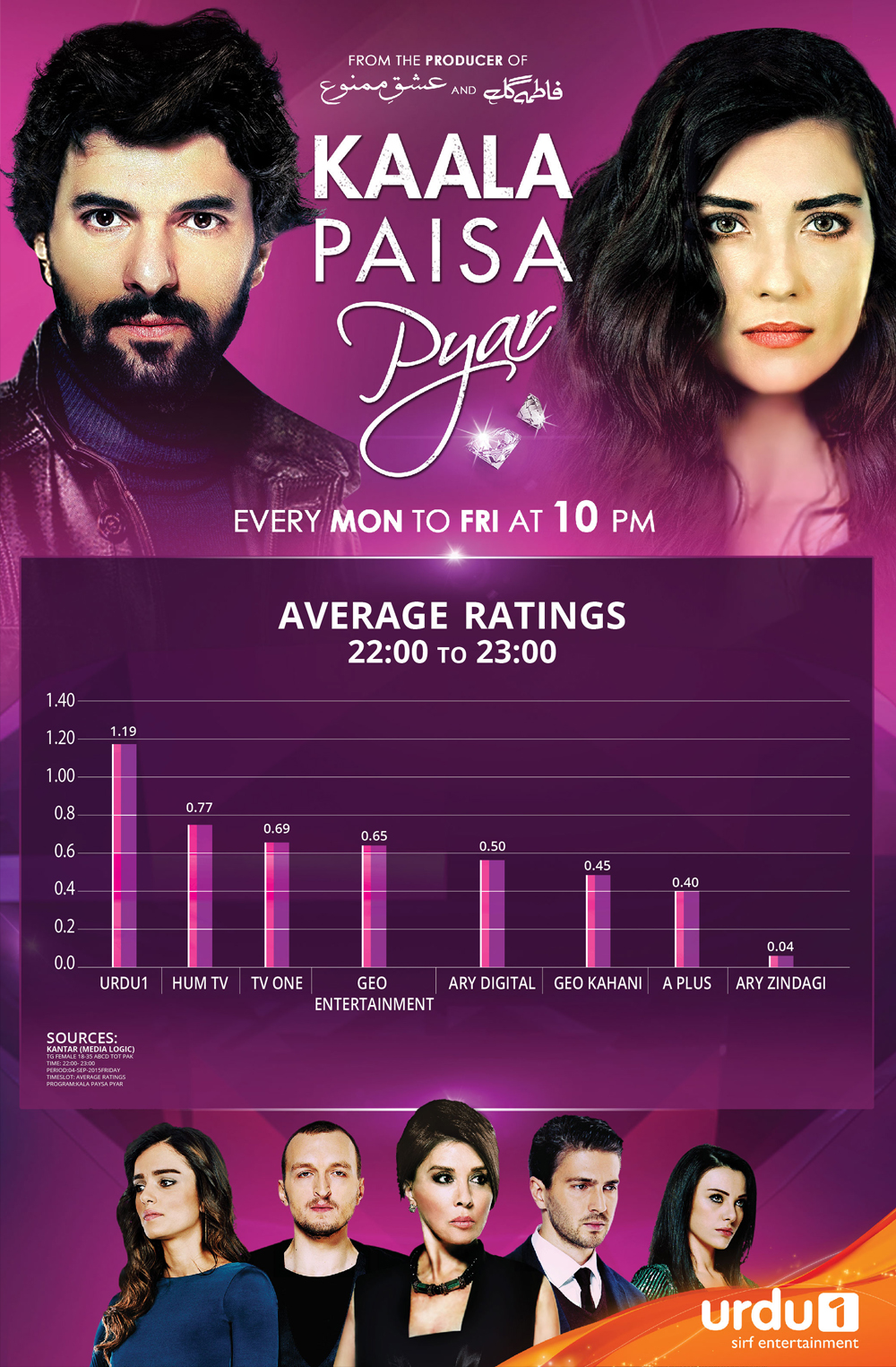 Apparently, Turkey's thriller Kala Paisa Pyar has succeeded in reaping the right limelight in Pakistan and has joined the ranks of all previous foreign dramas that became a sensation amongst the audience, like Ishq-e-Memnu and Fatima Gul.
Related: 6 Reasons Urdu1's Kaala Paisa Pyar is the Next Hit in Town
While Urdu 1 has consistently emerged as a rating topper by broadcasting Indian and Turkish entertainment, it has even raised its game in terms of local content.  Currently, its drama Nazo is reaping rave reviews for raising the hushed issue of mentally-challenged children.
Read more: Urdu 1's Nazo: A Powerful Depiction of Raising a Special Child in Pakistan
It has been a month since Kala Paisa Pyar hit the airwaves and has already seized the highest spot in the list of the most-watched dramas, featured late in the night.  Let's see if the tale from Turkey continues to fly high or its success is dodged by a dramatic entry on the way.
Have something more to add to the story? Share your views in the comments below.