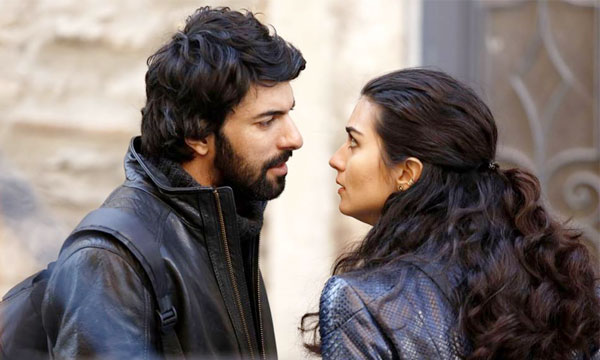 Disclaimer: The views expressed below solely belong to the writer and does not necessarily imply Brandsynario's opinion towards an individual, organization or a group.
All the Turkish drama aficionados, if you have not started to watch Urdu 1's Kaala Paisa Pyar, then you are definitely missing out a must watch thriller-hundred times more riveting than Ishq-e-Memnu and Fatima Gul!
Five episodes down, the tale from Turkey has revealed itself as a suspenseful series of love and deceit that  will keep you hooked to your TV screens.
Read more: 6 Reasons Urdu1's Kaala Paisa Pyar is the Next Hit in Town
The drama opens on the lead hero Omer Demir busting a kidnapper, freeing the band of captive children and receiving a high accolade of bravery to his name. But soon life throws a stone at the cop when the love- of- his- life, a school teacher Saba gets shot in the head just a day before their engagement.
What is more intriguing, she is found dead inside a car in the middle of the night with a 60-year old gentleman.
[fb_embed_post href="https://www.facebook.com/kalapaisapyar/videos/vb.384139421781346/387933378068617/?type=2&theater/" width="550″/]
The deceased elderly is a wealthy business tycoon and father of the leading lady in the drama, Elif Deniz, a jewellery designer from Rome. Shattered by her father's death on the night of her birthday, Elif becomes the lone guardian of her bankrupt family.
Meanwhile, the unsolved case makes Omer restless every passing day and he starts collecting clues to prove that Saba did not cheat on her with the old man. During his investigation, he finds diamonds in the car in which the incident took place.
Putting two and two together, Omer realizes that his girlfriend was innocent yet he is determined to solve the mystery of the secret diamonds and bring her killer to book.
Watch: Kaala Paisa Pyar OST 
The drama catches pace when Elif and her younger sister Neelofur are kidnapped by the assassins of their father. While they keep her sister hostage, the criminals release Elif, threatening her to torture Neelofur if she fails to find their lost diamonds.
During the show, we also realize that it is actually the family friend, a father-figure to Elif, Tahir who is behind the kidnapping of her sister and homicide of their dad. Now, vulnerable and on her own, Elif is shaken by the ordeal of saving her beloved sister. On the other hand, Omer extends her a helping hand but she refuses to accept.
Both have just one aim in mind- to hunt down the diamonds and crack the murder case! In the upcoming chapters, they are bound to unite and play detective together.
[fb_embed_post href="https://www.facebook.com/kalapaisapyar/posts/386496244878997/" width="550″/]
In the drama, Omer has a close knit of people comprising of his sweet mother, brother Hussain and colleague Adeel. However, Elif has enemies lurking  between her own close people, who are behind the mysterious murder of her departed dad.
Belonging to diverse worlds and having nothing in common, Elif and Omer's lives ironically get entwined by the devastating incident. Both have a sizzling chemistry as a couple and might even outdo the deadly duo of Behlul and Bither.
The drama guarantees excitement, suspense and thrill in the episode. We surely can not wait to see how the story will unfold in the coming episodes.
You can watch Kaala Paisa Pyar at 22:00 PST every Monday to Friday. Stay tuned to Brandsynario for more scoop on the drama.