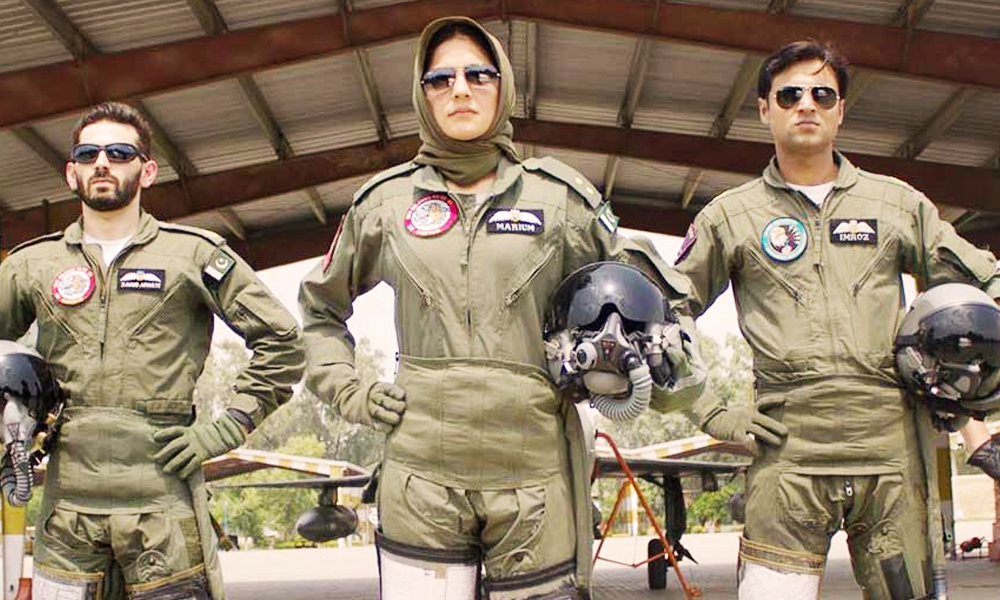 One of the most awaited telefilms and rightly so, Urdu 1's 'Ek Thi Marium', based on the true story of Pakistan's first female fighter pilot Marium Mukhtiar, aired on September 6th (Defence Day). First, let's just applaud Urdu 1 for taking an initiative and sharing her inspirational story with us.
The awe-inspiring telefilm summed up Marium Mukhtiar's inspirational tale of courage, commitment, and sacrifice just perfectly. Ek Thi Marium conveyed some very serious but strong and concise messages quite beautifully through various scenes.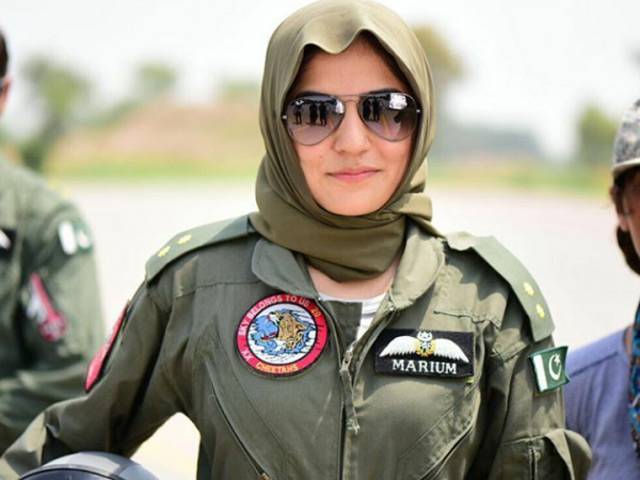 Topping the charts with #EkThiMarium on primetime this Defence Day was Urdu 1 with a record TRP of 3.04. The channel received an overwhelming response on the Defence Day Special Telefeature.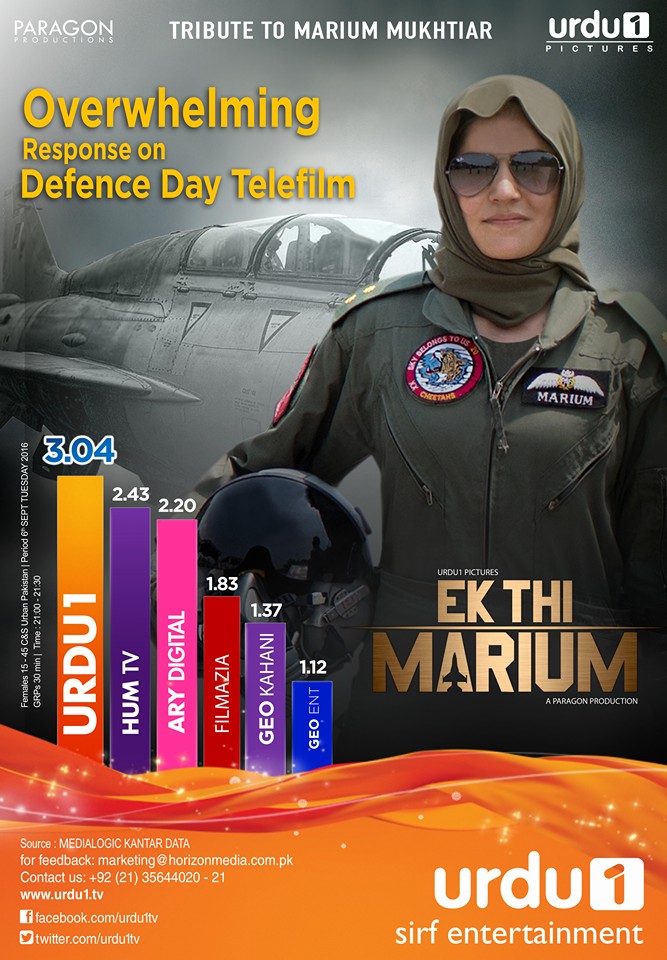 On the other hand, HUM TV had a TRP of 2.43 while ARY Digital had a TRP of 2.20 on September 6th at Primetime. Geo Entertainment came last with the lowest TRP of 1.12.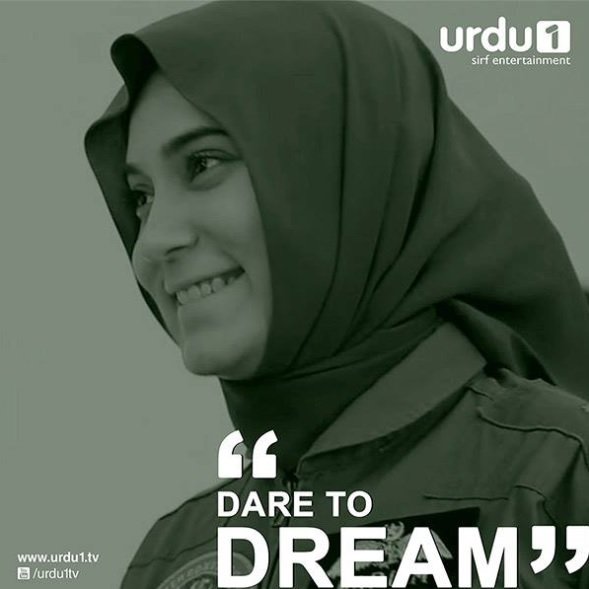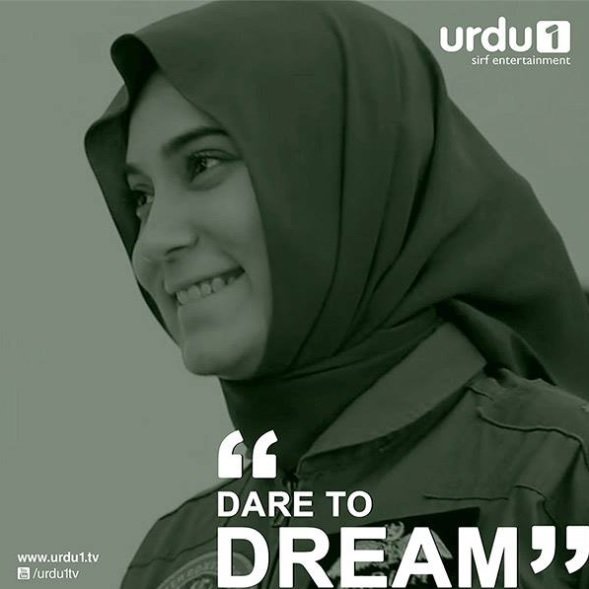 Marium's early life and her relationship with her family were displayed perfectly. Her life when she started off as a cadet and when she touched the plane for the first, were some tear-jerking moments in the telefilm.
https://www.instagram.com/p/BKBRmQ4j2ze/
Interspersed with some really poignant and strong messages, Ek Thi Marium was directed by Sarmad Sultan Khoosat; starring Sanam Baloch as Marium and Hina Bayat and Behroze Sabzwari as her parents.
In honor of the martyred fighter pilot #MariumMukhtiar,
First look of the #DefenceDay special TV film – #EkThiMarium pic.twitter.com/joOsODHrm1

— Sanam Baloch (@SanamBalochfans) August 10, 2016
The telefilm opened on a rather powerfully impressive note where not the mother but the father is shown confiding in her daughters, aspiring for them to make him proud.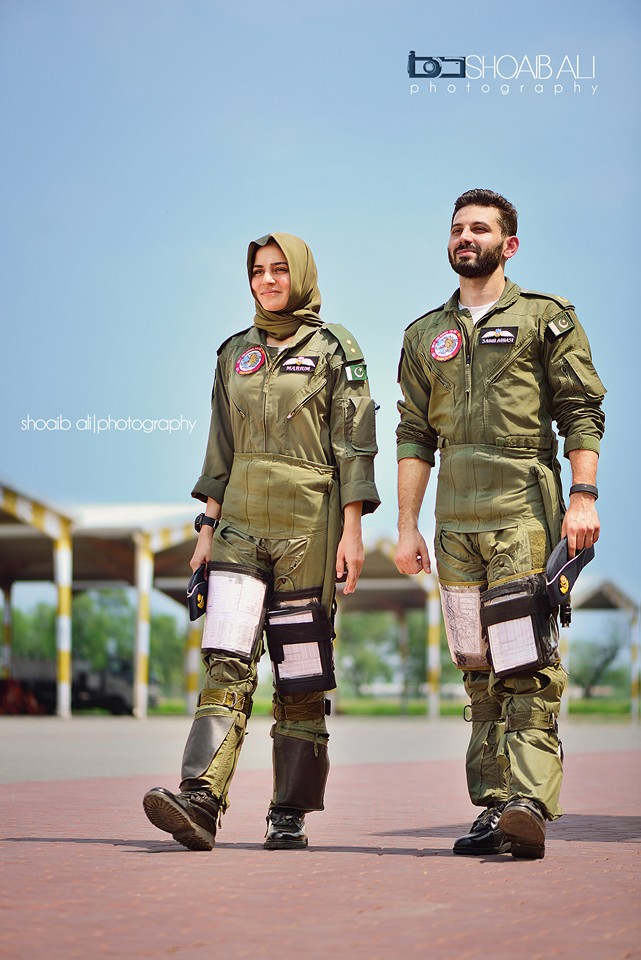 The opening sentence, "Larke larkiyo mei koi farq nahi hota aur mujhe tu meri larkiya buhat pyari hein" shows the strength of what lies ahead in the telefilm. So, the narrative is a clear manifestation of the fact that if girls are given enough confidence, there is nothing they can't achieve.
Marium is an extraordinary girl who only yearns for the skies and has always been fascinated by planes and what the sky holds. With the absolute support of her family, she keeps on struggling and finally touches the sky.
This short film documents the moral finesse with which Marium had been raised – her struggles, her falls, her accomplishments and her aspirations but in no way emphasizes on presenting Marium as a perfect human being. She is shown having her inhibitions and ups & downs like all of us. Thus, making her story more real and touching.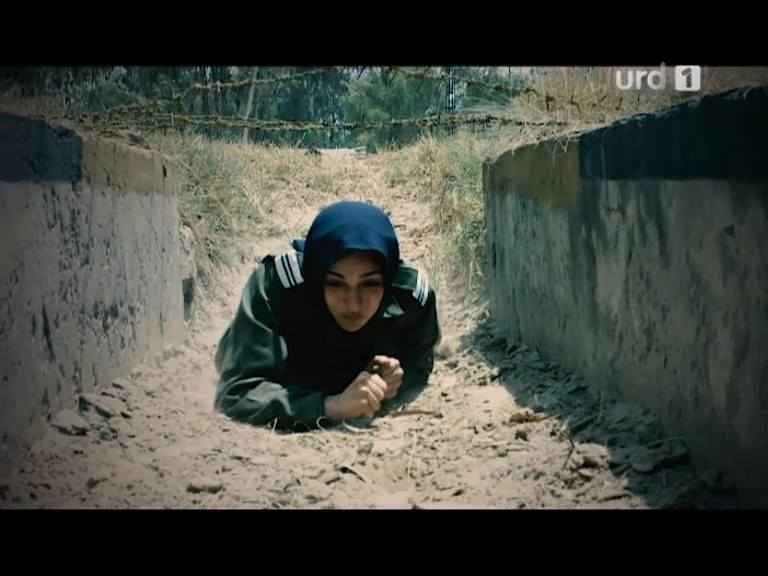 The connection you feel with the story is quite strong– all the first times of life and the last times have been captured with excellence. Nothing is overdone- Sarmad Sultan Khoosat is a mastermind and Ek Thi Marium proves that to be true.
Marking her comeback with Ek Thi Marium, Sanam Baloch was just phenomenal. The prowess of her acting made her shine effortlessly on screen. You would laugh and cry with her and after her! Not to ignore, the supporting cast is equally striking.
Umera Ahmed as the writer has penned one of her best pieces while the OST, sung by Zeb Bangash and the lyrics by Sabir Zafar add soul to the performances.
Watch 'Ek Thi Mariaum' trailer here:
https://www.youtube.com/watch?v=FopEqL3SX2I
Here are some celebrity posts praising the telefilm:
Ek Thi Marium OST Pankh Laga Ke ft. Zeb Bangash Will Inspire You!
Stay tuned to Brandsynario for more updates.