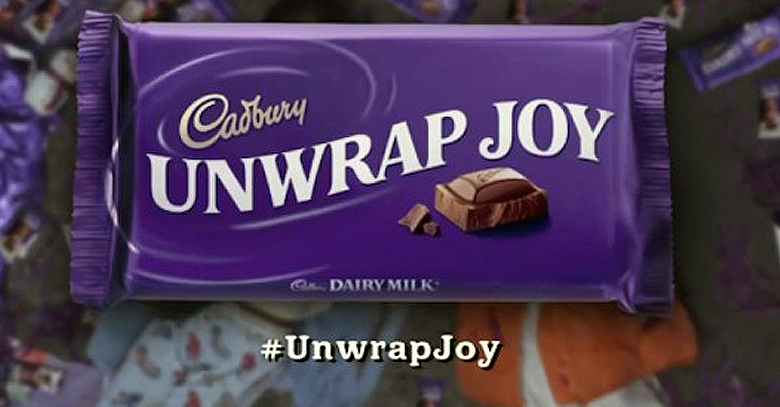 By Hafsa Ahmed
For the first time ever, Cadbury has invested in an ad campaign, 'Unwrapping Joy', which is specifically made for Christmas. 
The ad starts with an early morning scene of a house wrapped in Cadbury's purple packaging and soon children attack the house and tear down the wrapping. Audience then sees many other gift-wrapped homes and cars being unwrapped by the children.
During all the excitement, two young boys run and jump onto Cadbury snowman piñata which, as a result,, bursts forth Cadbury's Christmas themed chocolates and Dairy milk bars.
With a catchy tune that makes you tap your feet, this ad has made people wanting to view it again and again.
"We wanted to create a festival spectacle to really capture the joy of a Cadbury Christmas…Christmas wouldn't be Christmas without Cadbury and so we felt it was about time we had a festive ad," Marketing Manager for Cadbury, Lily Donagh said.
This "Unwrapping Joy" campaign was created by Fallon London while its media planning and buying was done by PHD.  It was first broadcasted on TV on 8th November'2013, and it will keep running throughout November and December.
Cadbury has also introduced new packaging, this year, to keep in line with the Christmas theme of the campaign. Cadbury plans to keep up with this strategy to increase sales in the future.