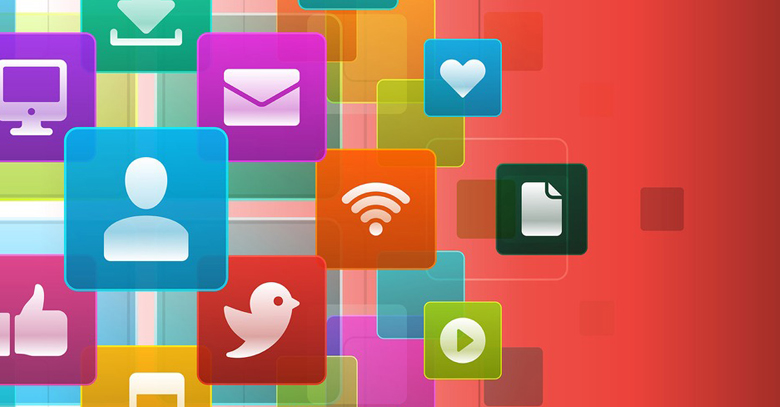 Where there are more than 30 million internet connections in the country, according to an estimate by the Internet Service Providers Association of Pakistan (ISPAK), the number of registered cellular connections has crossed the 120 million mark, based on data provided by Pakistan Telecommunication Authority (PTA).
The numbers may vary from source to source since estimates keep fluctuating due to continuous growth in these sectors and even blocking of unregistered SIMs. It's interesting to note that 15 million internet subscribers avail the medium through their mobile phones due to low priced mobile internet data plans. This highlights the effort being put into acclimatizing the masses, primarily youth, to the digital medium.
Although, the use of smartphones is limited to only 5% of the population due to the affordability factor, the gap is being filled by mobile apps that can be used on low cost cellular devices.
Facebook, Twitter and the local social network, Pring, are thriving examples.
Between November and December 2012, Facebook recorded a growth of 8.96% Pakistanis signing up for the social network, making us the 8th nation most swiftly adopting the medium, owing to mobile based internet growth.
While there does not seem to be any user statistics for Twitter that can be attributed to a source, yet according to the blog, Asia Society, it was a Twitter message that alerted the nation of something unusual happening on May 2, 2011 in Abbotabad.
The world learned later on that Osama Bin Laden had been killed in a covert US military operation that went seemingly undetected by the Pakistan armed forces. It is examples like these that are shaping and defining the use of digital media in this country.
Brands, having realized the importance of our nation's need to share, connect and exchange information, have resorted to digital-based brand engagement with their consumers.
Nokia Pakistan and Ufone are two prime examples that have strategically targeted their consumers with meaningful engagement through Facebook, gaining over 1 million 'fans' in the process, including sizeable interactions.
This process is aided by digital insight agencies that gather and provide data based on demographics and detailed psychographics of users and prospective users, defining the right time, circumstances and tools to target them.
According to Effective Measure, a provider for digital audience profiling and measurement solutions in emerging markets, the most used value-added feature of social websites is sharing local content – 59%.
Both Ufone and Nokia Pakistan create local user engagement through sharing information and content related to local events like cricket tournaments and special days, pictures, jokes and contests, besides giving out information about their products and services.
Besides these highly utilized digital and social mediums, there are other social media forums and websites like Foursquare, Pinterest etc that are engaging customers with their unique social interaction models.
Foursquare is a location based service application for tablets and smartphones that allows users to locate and share venues, get peer recommendations and get to know about activities and deals at a particular venue.
Pinterest is a 'visual bookmarking' website that allows users to manage theme based collections of pictures, videos, discussions and products, in a pinboard-style format. It connects people based on their interests by allowing users to browse through other pinboards and even linking them to other social sites.
Although these social forums are not being used to their potential in Pakistan, a lot can be achieved by brands and businesses through these.
For instance, Butter Lane, a cupcake shop in New York City – USA with a focus on pure ingredients, offered customers who checked in through Foursquare one free cupcake for every two they bought for a limited time.
Small scale businesses, also announce new and seasonal offerings and recommend nearby food outlets to their followers through the social site and app.
Similarly, a number of retail, food and other businesses upload their brand and product pictures and related information on Pinterest. Users are drawn to the personalized feel and numerous ideas that they get while browsing through pinboards, providing interactive access to brands in the process.
Bergdorf Goodman, a luxury goods department store in New York City, USA, posted a question on Facebook and pinned responses to a board on Pinterest, creating interaction between the two social sites, while promoting its products.
Similar techniques can be used by businesses and brands in Pakistan to engage users; educating, informing, entertaining and even rewarding them in the process.
Stories and meaningful experiences based on what users are thinking and doing at the time, communicated through the right forum including social sites, blogs and other digital media, yet aligned with brand objectives, is what is required.
As Deanna Brown, CEO – Federated Media Publishing, put it, "Content has always been king. Only it should always be in the right context."
Courtesy – Synergyzer