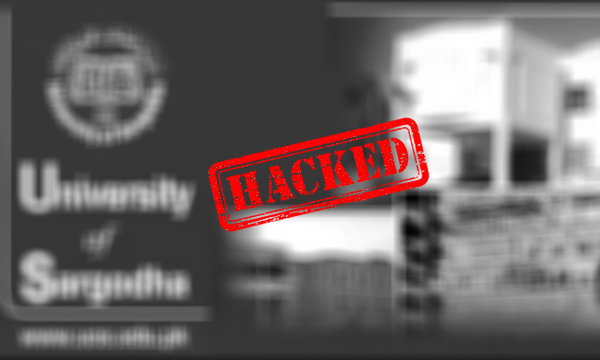 The website of the University of Sargodha was hacked earlier today by a student enrolled in the very same university. A Computer Science student defaced the website and left a message, stating that the hacking was done in order to bring forth the issues of poor education and incompetent faculty. The angry student did not reveal his identity in fear of facing the dire consequences. He claimed that efforts to contact the management through emails and Facebook were fruitless.
The Dengue Machar (as he likes to call himself on Facebook) bluntly named the two prominent teachers of the CS & IT department, Salman Tiwana and M Bilal and claimed that they don't have basic command on Windows.
Zong's Official Website Hacked By Pakistani Hackers Group
The hacker highlighted the grave issue of unjust recruitment and professed that the teachers are hired through nepotism, on the basis of their contacts and references, while the authorities disregard their qualifications and skills.
Pointing out Hafiz Faisal for favoritism, the student asserted that anyone can score as high as 4 CGPA if s/he can flatter the teachers.
GEO TV's Website Hacked by Pakistani Hackers
"Sticking with teachers + TC is key to get 4 GPA (Getting 29 sessional marks out of 20 is not strange)," he wrote in the message. He also averred that teachers are deemed gods and questioning or arguing them is considered no more than a sin.
Pakistani Hackers Hacked Indian Institute Website
The CS student highlighted the inefficiency of faculty members and argued that "teachers who never tested single software teach Software Testing."
View the complete message below: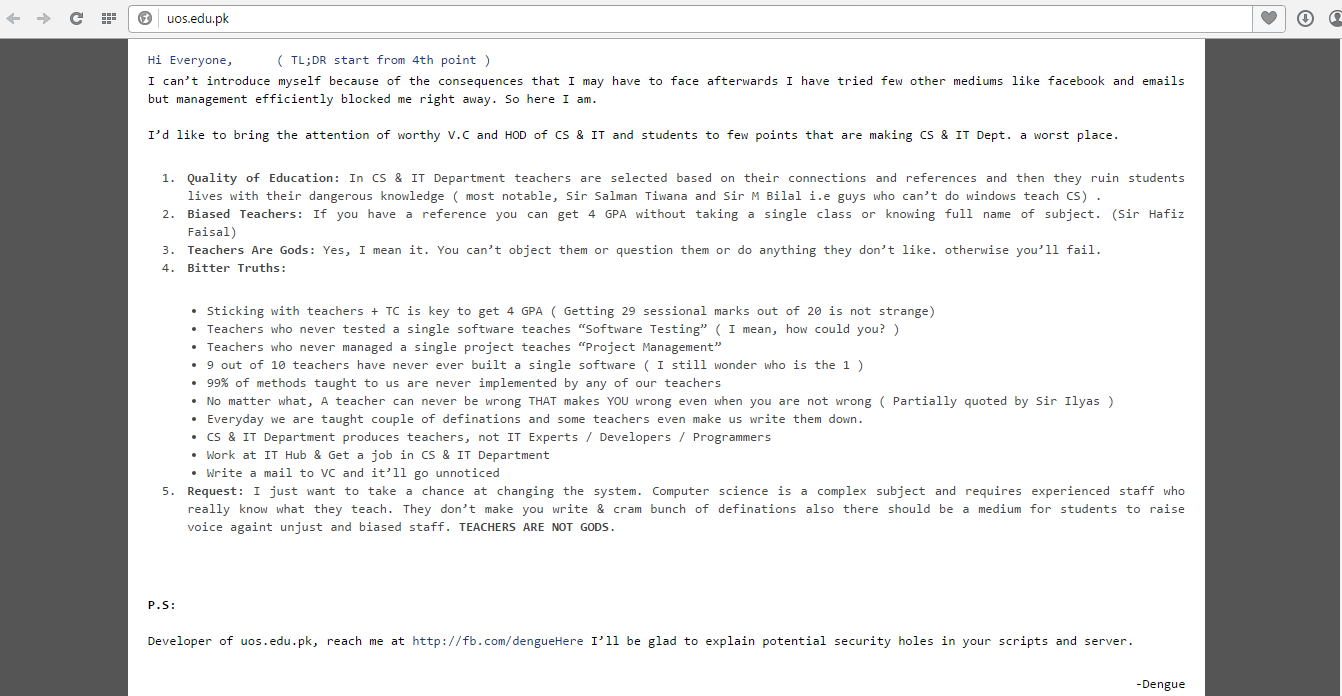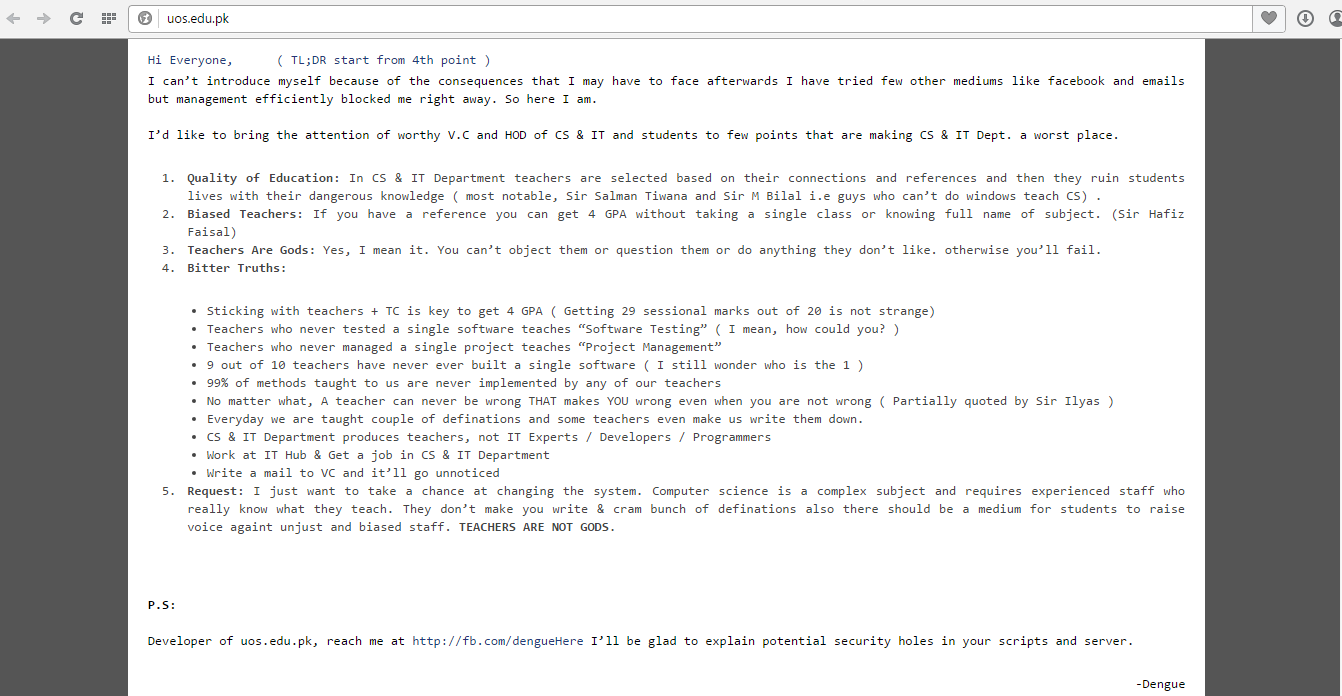 He also stated that most of the teachers have never built any software themselves. They stick to the obsolete methods of teaching through definitions and some of them even push the students to write them off.
HUM TV's Official Website Hacked: Accused of Vulgar Content
The protester claimed that this defacement is an attempt to change the system of education. He urged that the Computer Science is a complex field and it requires a well-qualified and experienced staff.