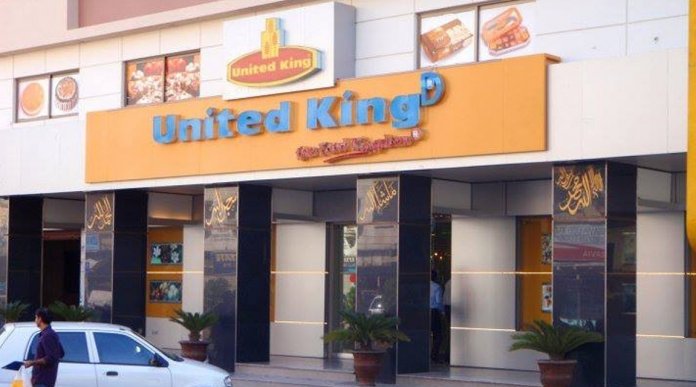 Last week, a cringe-worthy video of a rat discovered in one of Karachi's famous bakery, United King was making rounds on social media.
And of course, it was a stomach-churning sight!
The viral clip had sparked an outrage on the internet as the eatery came under fire. A customer at the Clifton branch spotted the rodent roaming around on one of the food shelves. The rat was caught on camera, sitting on a tray of freshly-baked goods.
The video has been watched over a million times since it was uploaded on the web and people appear absolutely disgusted.
Following the backlash, United King has now issued an official statement after the whole fiasco.
We would like to issue our official statement regarding the video of our Clifton outlet which is circulating on social media. As a responsible organization, United King is vigilant regarding food hygiene & safety standards.
The brand has made it clear that all the edibles contaminated from the shelf have been discarded.
What is more, fumigation has been conducted in all branches of United King after the 'rat' episode.
Concern staff has been trained by the pest management company to monitor pest control plan on continuous basis.
Nevertheless, social media is appalled with the video and questioning why a live rat was roaming around in the first place in one of the most popular bakeries in the city.
However, it is praiseworthy that United King has taken notice of the incident and even appreciated their customers who raised their concerns regarding the matter.
Read the complete note issued by United King here!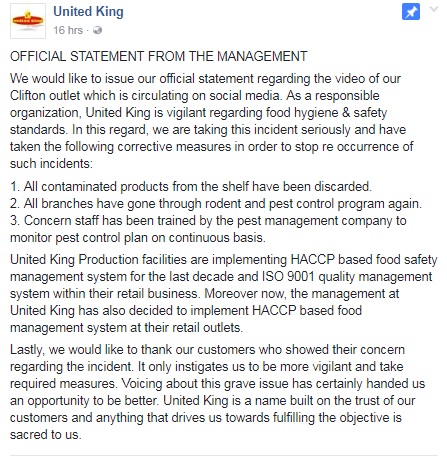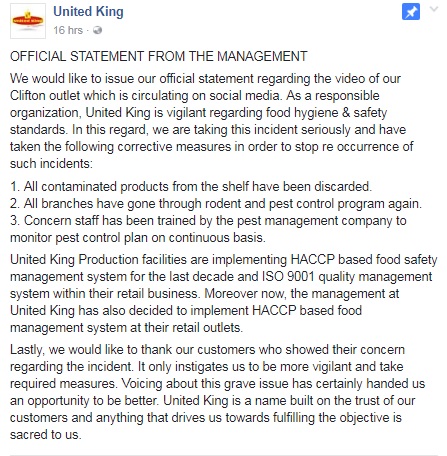 All eateries should note that rats are extremely hazardous to health as they can cause Leptospirosis – a disease that may cause kidney damage, meningitis, liver failure, lungs to bleed and even death.
In times when food inspection is on the rise all over Pakistan, cafe, restaurants, and bakeries should remain on alert, being extra cautious about hygiene and quality of food.